Black Ash
Black Ash, scientifically known as Fraxinus nigra, is a hardwood species that is native to the Eastern North America. It is a relatively small to medium-sized tree that grows up to 50-80 feet tall with a trunk diameter of 1-2 feet. Black Ash is known for its creamy white to light brown color and generally straight-grained pattern with a coarse, uneven texture.
The wood of Black Ash is lightweight, with an average dried weight of 38 lbs/ft3 (610 kg/m3), and has a low to moderate density. It is rated as moderately to severely resistant to decay, making it an excellent choice for outdoor furniture, flooring, and other applications that require resistance to rot.
Black Ash is also known for its excellent workability, as it is easy to saw, glue, and nail. It is a popular choice for making baskets, furniture, tool handles, baseball bats, and veneer. The wood has good bending properties, which make it an ideal choice for steam bending.
Although Black Ash is readily available in the Eastern United States, it is threatened by the Emerald Ash Borer and other pests and diseases. Therefore, it is important to consider the sustainability of the wood when selecting it for any project. Overall, Black Ash is a versatile and attractive hardwood species that offers a range of benefits and applications.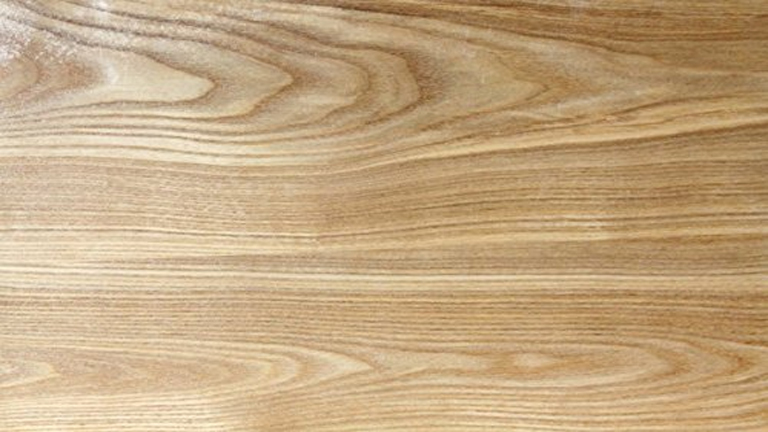 | | |
| --- | --- |
| Common Name(s) | Black Ash |
| Scientific Name | Fraxinus nigra |
| Distribution | Eastern North America |
| Tree Size | 50-80 ft (15-24 m) tall, 1-2 ft (.3-.6 m) trunk diameter |
| Average Dried Weight | 38 lbs/ft3 (610 kg/m3) |
| Specific Gravity | 0.61 |
| Janka Hardness | 1,320 lbf (5,870 N) |
| Modulus of Rupture | 12,200 psi (84.1 MPa) |
| Elastic Modulus | 1.65 million psi (11.38 GPa) |
| Crushing Strength | 7,780 psi (53.6 MPa) |
| Shrinkage | Radial: 3.6%, Tangential: 7.6%, Volumetric: 12.7% |
| Color/Appearance | Creamy white to light brown |
| Grain/Texture | Generally straight-grained with a coarse, uneven texture |
| Rot Resistance | Black Ash is rated as moderately to severely resistant to decay |
| Workability | Good working properties, easy to saw, glue, and nail |
| Odor | No characteristic odor |
| Allergies/Toxicity | No known health risks or allergic reactions |
| Pricing/Availability | Black Ash is moderately priced and is readily available in the Eastern US |
| Sustainability | Black Ash is threatened by the Emerald Ash Borer and other pests and diseases |
| Common Uses | Baskets, furniture, flooring, tool handles, baseball bats, and veneer |
Recent Posts