Camp Chef Alpine Heavy Duty Cylinder Stove Review
Having spent countless nights in the wild, I've come to appreciate the significance of a trustworthy heat source to combat the cold. It was this realization that led me to acquire the Camp Chef Alpine Heavy Duty Cylinder Stove. Now, after subjecting it to rigorous tests across diverse camping scenarios, I'm eager to provide a comprehensive evaluation of this rugged stove, delving into its capabilities, adaptability, and overall worthiness for outdoor enthusiasts like myself.
Specifications
Heating: Ideal for large spaces.
Fuel: Wood/biomass.
Material: Durable steel.
Chimney: 5″ diameter, fits 20″ logs.
Weight: Approx. 74 lbs.
Size: 24″ x 20″ x 22″ (W x D x H).
Features: Adjustable legs, damper controls, spark arrestor.
Craftmanship and Design
The craftsmanship and design of the Camp Chef Alpine Heavy Duty Cylinder Stove exemplify the marriage of rugged durability and practicality. Crafted with meticulous attention to detail, this stove is a testament to Camp Chef's commitment to outdoor enthusiasts.
The robust steel construction not only ensures longevity but also speaks to the stove's ability to endure harsh weather conditions. Its thoughtful design includes adjustable legs, allowing you to set up camp on uneven terrain without compromising stability. This feature is a game-changer for those of us who venture into the wild, where level ground isn't always readily available.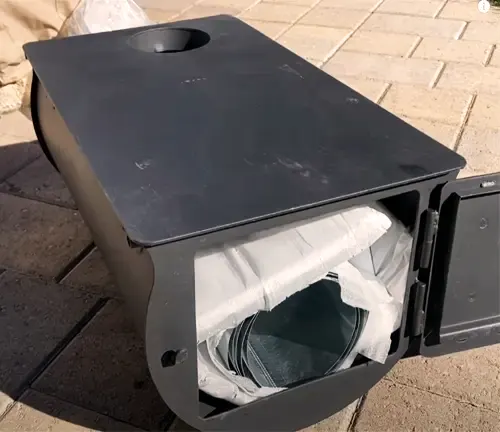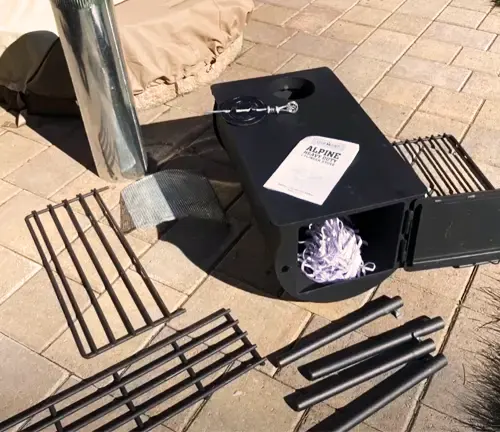 The 5-inch chimney pipe, capable of accommodating logs up to 20 inches in length, is seamlessly integrated into the design, efficiently funneling smoke out of your shelter. Furthermore, the addition of damper controls and a spark arrestor enhances safety and usability. Camp Chef has not only prioritized durability and performance but has also paid keen attention to the little details that make a significant difference in the camping experience.
The Camp Chef Alpine Heavy Duty Cylinder Stove is a testament to thoughtful craftsmanship, offering a perfect blend of sturdiness and user-friendly design for outdoor enthusiasts seeking reliable warmth and cooking capabilities in the wilderness.
Performance Evaluation
Heating Prowess
The Camp Chef Alpine Heavy Duty Cylinder Stove truly excels in the realm of heating performance. It's purpose-built to effectively warm expansive areas, making it an excellent option for generously sized tents or cabins. Throughout extensive testing, it consistently maintained a cozy and steady temperature, even when faced with sub-zero conditions.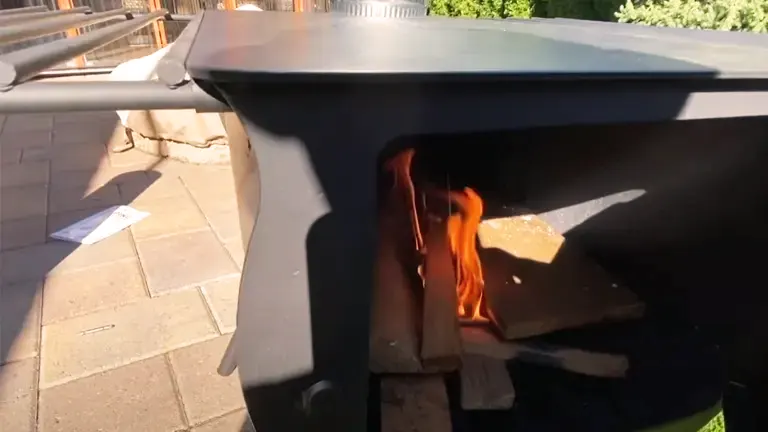 Thanks to its capacity to accommodate substantial logs up to 20 inches long, it can provide lasting heat throughout the night without demanding constant attention. It's a dependable companion for those venturing into the great outdoors on chilly nights.
User-Friendly Operation
The Camp Chef Alpine Stove stands out for its simplicity and ease of use. With clear assembly instructions and an intuitively designed structure, it's accessible even for individuals with limited camping experience. Its adaptable legs, a notable feature, ensure a stable setup on uneven terrain.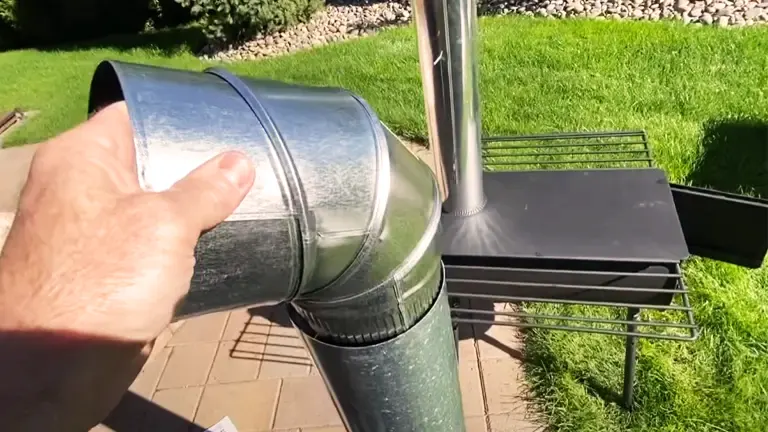 Lighting and managing a fire are straightforward tasks, thanks to the inclusion of damper controls and a spark arrestor that enhances safety. The stove's user-friendliness contributes significantly to its appeal, particularly for campers who value a hassle-free setup and operation.
Sturdy Endurance
Forged from robust steel, this stove is constructed to withstand the demanding conditions of outdoor life. It handles adverse weather situations with ease, whether it's enduring rain, snow, or gusty winds, all while maintaining its performance and appearance even after extended use. This long-lasting durability is a vital aspect for outdoor enthusiasts who depend on their equipment to endure the trials of time.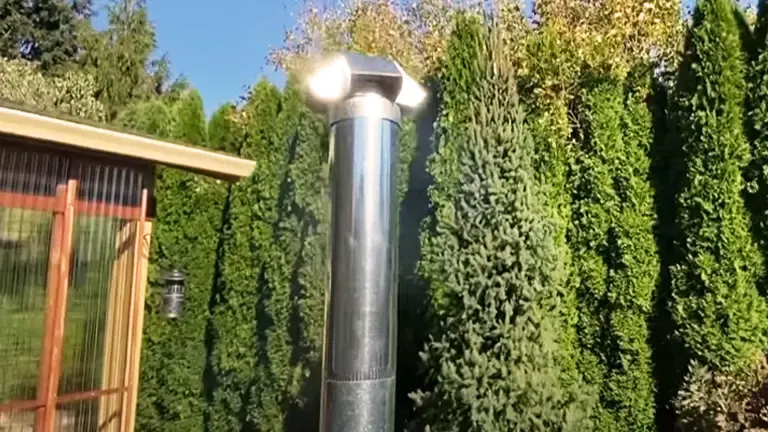 Versatility Unleashed
The Camp Chef Alpine Heavy Duty Cylinder Stove doesn't limit itself to merely heating; it also serves as a versatile cooking companion. Its capacious cooking surface facilitates culinary adventures in the wilderness, ranging from sizzling breakfasts to simmering hearty stews. The stove's adaptability to both heating and culinary needs makes it a valuable addition to any camping excursion, negating the necessity for separate equipment.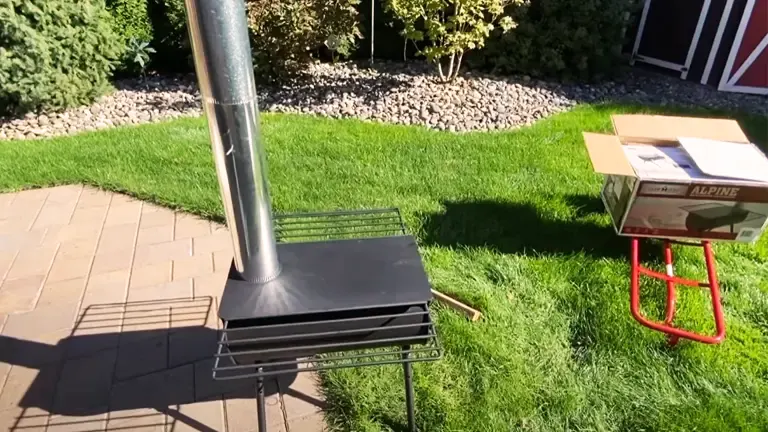 Visual Concept
The Camp Chef Alpine Heavy Duty Cylinder Stove boasts a rugged visual concept that harmonizes form and function seamlessly. Crafted from solid steel, its sturdy exterior exudes durability, reassuring users that it's built to withstand the rigors of outdoor life. The cylindrical shape, with its matte black finish, imparts a timeless and utilitarian appeal, while the 5-inch chimney pipe adds a touch of rustic charm. The adjustable legs contribute to its practical design, allowing it to stand firm on uneven terrain. The overall visual impression is one of reliability and versatility, promising a dependable source of heat and culinary delight in the heart of nature's grandeur.
Comparison Table
| Feature | Camp Chef Alpine Heavy Duty Cylinder Stove | Fltom Tent Stove with Large Firebox |
| --- | --- | --- |
| Heating Capacity | Ideal for large tents and cabins. | Suitable for mid-sized tents. |
| Fuel Type | Wood or other biomass. | Wood or solid fuel. |
| Material | Durable steel construction. | Steel construction. |
| Chimney Pipe | 5-inch diameter, fits up to 20-inch logs. | Adjustable chimney pipe. |
| Weight | Approximately 74 lbs. | Approximately 24 lbs. |
| Dimensions | 24″ x 20″ x 22″ (W x D x H). | 15.5″ x 19″ x 18″ (W x D x H). |
| Cooking Surface | Spacious for versatile cooking. | Limited cooking surface. |
| Adjustable Legs | Yes, for uneven terrain. | Not mentioned. |
| Portability | Bulky and heavy for backpacking. | Relatively more portable. |
| Price Range | Moderate. | Affordable. |
| Additional Features | Damper controls, spark arrestor. | Ashtray, side racks for cooking. |
Comparative Analysis
Camp Chef Alpine Heavy Duty Cylinder Stove
The Camp Chef Alpine Stove excels in heating large spaces efficiently, making it perfect for group camping or cold-weather expeditions. Its sturdy steel construction ensures long-lasting durability, and its user-friendly design, including adjustable legs and safety features, adds to its appeal. This stove's versatility for both heating and cooking needs sets it apart as a reliable companion for campers looking for a multifunctional outdoor appliance.
The Fltom Tent Stove offers a more compact and portable solution, making it suitable for backpacking or smaller camping groups. It's designed for mid-sized tents and provides an affordable option for those on a budget. While it may not have the heating capacity of the Camp Chef Alpine, its adjustability and additional features, like the ashtray and side racks for cooking, make it a practical choice for more mobile campers. However, its cooking surface is limited compared to the Camp Chef Alpine, and it may not provide the same level of warmth for larger groups or in extreme cold conditions.
Pros and Cons
Pros
Unparalleled Heating Power: The Camp Chef Alpine Heavy Duty Cylinder Stove truly shines in the heating department, capable of keeping even large tents and cabins comfortably warm in frigid conditions. It's your reliable source of warmth when you need it most.
User-Friendly Setup: Assembling and adapting the stove to different terrains is a breeze. The straightforward design and adjustable legs ensure you spend less time on setup and more time enjoying your camping experience.
Built to Last: Crafted from durable steel, this stove is engineered to withstand the harshest outdoor conditions. It's a long-term investment that won't let you down, season after season.
Versatile Performer: This stove doesn't just excel at heating; it's also a versatile cooking companion. Whether you're frying, simmering, or boiling, it's ready to elevate your culinary adventures in the wilderness.
Safety First: The inclusion of safety features such as a spark arrestor and damper controls adds an extra layer of security to your camping experience, ensuring you can enjoy your campfire without worry.
Cons
Weight and Size Considerations: While the Camp Chef Alpine Stove delivers exceptional performance, it does come with a trade-off in terms of size and weight. It's bulkier and heavier compared to some alternatives, making it less suitable for solo or minimalist campers who prioritize portability above all else.
Potential Overkill: For those embarking on solo or minimalistic camping trips where a smaller heating source suffices, the Camp Chef Alpine Stove might be more than what's needed. Its heating capacity is best appreciated in larger group settings or when extreme cold weather demands such robust performance.
Decision Factors
The decision factors that make the Camp Chef Alpine Heavy Duty Cylinder Stove a standout choice for outdoor enthusiasts boil down to its exceptional heating capacity, rugged durability, and versatile design. When choosing this stove, you're prioritizing warmth and reliability in the great outdoors. Its ability to efficiently heat large spaces, coupled with its capacity to accommodate substantial logs, ensures you stay comfortably warm even in harsh conditions.
The durable steel construction guarantees longevity, withstanding the elements for years of use. Plus, the stove's adaptability, allowing both cooking and heating, means you can streamline your gear, making it a smart choice for those who appreciate the efficiency of their camping equipment. If you value performance, durability, and versatility in your outdoor adventures, the Camp Chef Alpine Stove is a decision you won't regret.
Best Uses
The Camp Chef Alpine Heavy Duty Cylinder Stove excels in various outdoor scenarios, but its best uses are undoubtedly during cold weather camping and extended backcountry trips. For winter campers, this stove becomes an essential piece of gear, providing efficient heating in chilly conditions and ensuring a cozy night's sleep. Its heating prowess makes it a standout choice for large tents and cabins, making it ideal for group camping adventures. Additionally, it's a valuable companion for extended trips into the wilderness, where a reliable heat source and versatile cooking capabilities can enhance the overall outdoor experience. Whether you're facing sub-zero temperatures or embarking on a multi-day trek, the Camp Chef Alpine Stove proves its worth as a reliable and versatile outdoor appliance.
Conclusion
In my extensive experience, the Camp Chef Alpine Heavy Duty Cylinder Stove stands as the pinnacle of camping stoves, catering to the paramount needs of warmth and adaptability in the wilderness. Its unwavering steel construction, remarkable heating capacity, and intuitive user interface combine to create a compelling choice for camping enthusiasts. Whether you find yourself in the midst of a winter expedition or simply seek a steadfast source of heat and cooking capabilities during your outdoor escapades, this stove exceeds expectations. Its durability and exceptional performance transform it into a worthwhile investment, ensuring that, no matter where your adventures lead you, you remain comfortably warm and equipped for culinary delights. The Camp Chef Alpine Heavy Duty Cylinder Stove unquestionably secures its place as an indispensable companion for all passionate outdoor explorers.
Frequently Asked Questions
Is the Camp Chef Alpine Heavy Duty Cylinder Stove suitable for winter camping?
Absolutely. This stove is well-suited for winter camping, with its excellent heating capacity. It can efficiently heat large tents or cabins, keeping you warm even in sub-freezing temperatures.
How difficult is it to assemble the stove?
The Camp Chef Alpine Stove is designed for user-friendliness. It comes with clear assembly instructions, and most users find it relatively easy to set up. The adjustable legs also help adapt to uneven terrain.
Can this stove be used for cooking as well as heating?
Yes, indeed. This stove is versatile and can be used for both cooking and heating. Its ample cooking surface allows you to prepare meals while enjoying the warmth it provides.
What type of fuel does this stove use?
The Camp Chef Alpine Stove primarily uses wood or other biomass as fuel. It's an eco-friendly option that ensures you have a readily available heat source, especially in outdoor settings.
How long does the stove burn on a full load of wood?
The burn time depends on factors like the type of wood and the burn rate settings. Generally, users report that it can burn for several hours on a full load, making it suitable for overnight use.
Is the stove portable for backpacking or hiking trips?
While it's a fantastic option for car camping and base camps, the Camp Chef Alpine Stove is relatively heavy and bulky, making it less suitable for backpacking or hiking. It's best for situations where you can transport it with a vehicle to your campsite.
We're eager to hear from you! Feel free to share your own camping adventures and impressions of the Camp Chef Alpine Heavy Duty Cylinder Stove in the comments section below. Your valuable insights could be just the guidance fellow outdoor enthusiasts need to make well-informed choices!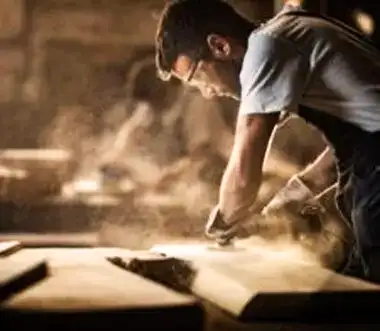 Forestry Author
Woodworking is about more than crafting; it's a harmonious connection with nature, mastering tools, and preserving our environment. I'm here to share my knowledge and experiences with you, forging a future where we can embrace wood's beauty and utility while safeguarding our forests' health and diversity.
Recent Posts