Echo CS 390 ESX Review
The Echo CS 390 ESX is a professional chainsaw model from Echo featuring the ES, or Easy Start, functionality. The "X" denotes its inclusion in Echo's professional lineup. The ES feature incorporates a mechanism designed to simplify the starter rope-pulling process. However, during our testing of various Echo chainsaws, we didn't observe any significant differences in start-up ease.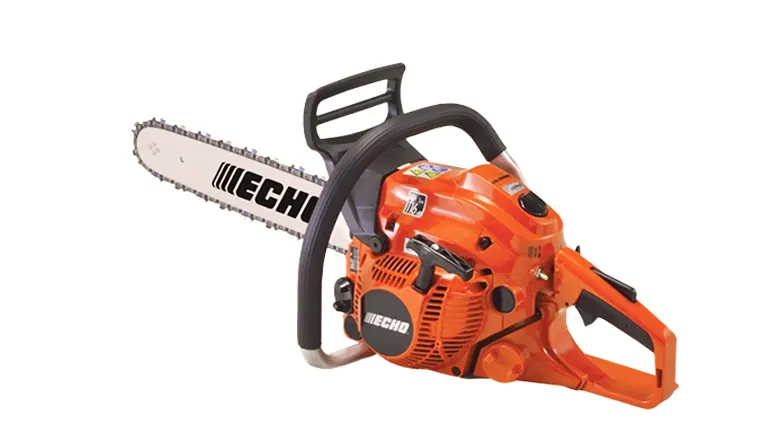 Product Specifications
Engine Displacement: 40.2 cc
Power Output: Approximately 2.34 horsepower
Bar Length: 16 inches (40 cm)
Weight: 10.8 pounds (4.9 kg) without fuel, bar, and chain
Fuel Tank Capacity: 13.9 fluid ounces (410 ml)
Chain Pitch: 3/8 inch
Chain Gauge: 0.050 inch
Max Chain Speed: 75.5 feet per second (23 meters per second)
Oil Tank Capacity: 8.2 fluid ounces (240 ml)
Vibration Damping: Yes, featuring Echo's anti-vibration system
Chain Brake: Yes, with an inertia-activated mechanism for safety
Starting System: Echo's i-30TM starting system for easy and quick starts
Air Filtration: Heavy-duty two-stage air filtration system for improved engine durability and performance
The Echo CS 390 ESX boasts a cylinder capacity of 38.4 cc and delivers a power output of 1.9 kW (2.6 hp). When fully equipped with tanks and a 13″ bar, it weighs 5.7 kg (12.6 lbs). It is approximately 1 kg lighter than the Husqvarna 550 XP, which has 3 kW (4.1 hp) of power, but 0.6 kg heavier than the Stihl MS201, which has 1.8 kW (2.4 hp) of power. These two saws were used for comparison during the test.
A light chainsaw
The CS 390 shares a similar body design with the CS 501, which also bears a resemblance to Husqvarna saws. The angle of the handle and the positioning of the controls are nearly identical. For those accustomed to using Husky saws, the CS 390 will feel familiar. Its 40-cc engine delivers sufficient power for young thinning, and its lighter weight, compared to the Echo CS 501 and Husky 550 XP, is a welcome feature.
However, we encountered an issue with both the CS 390 and the CS 501, as it seemed the saw couldn't reach full throttle. The RPM was inadequate, particularly during delimbing. We tried adjusting the carburetor with a screwdriver, but a specialized tool was necessary. The Swedish Echo importer, Ariens, stated that customers were not intended to make adjustments themselves, and no tool was provided with the saw. Eventually, we received a "D-driver" tool and managed to enhance the saw's performance.
In my view, it's a significant oversight to prevent customers from adjusting the carburetor, as different forest conditions might require varied settings. Moreover, individual loggers may have their own preferences for settings.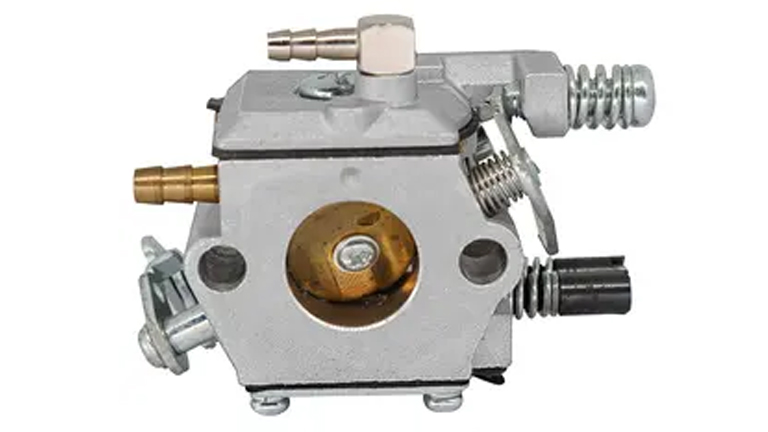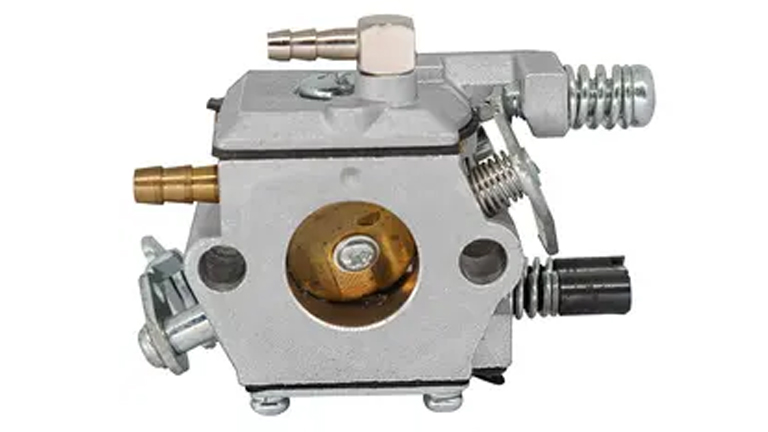 According to Ariens, Echo currently offers only one chainsaw model with an electronic carburetor setting, which is the semi-professional CS 420 EMS. Regrettably, we didn't have a chance to test this saw. Furthermore, Ariens stated that the CS 390 ESX will be succeeded by a new model, the CS 4310, following the summer season.
Is it truly necessary to have bumper spikes/dogs on a 40-cc chainsaw?
Bumper spikes come standard on this 40-cc chainsaw, as they do on many others. However, if you're working in young thinning, which this saw is designed for, you may not actually need them. Our suggestion would be to remove the spikes. This raises the question of whether bumper spikes are ever truly necessary on a 40-cc chainsaw.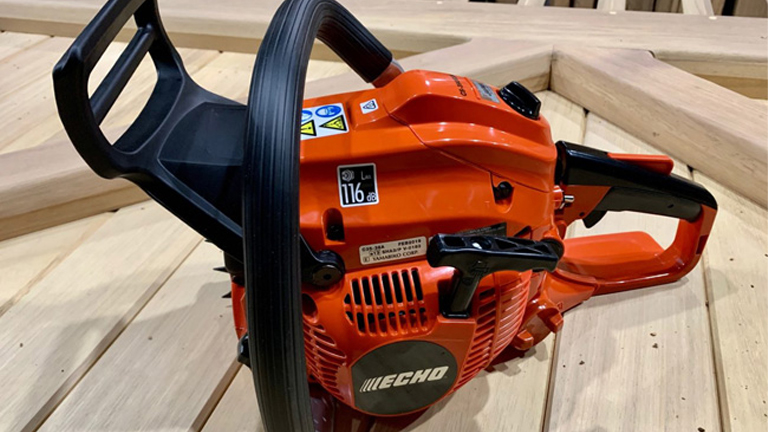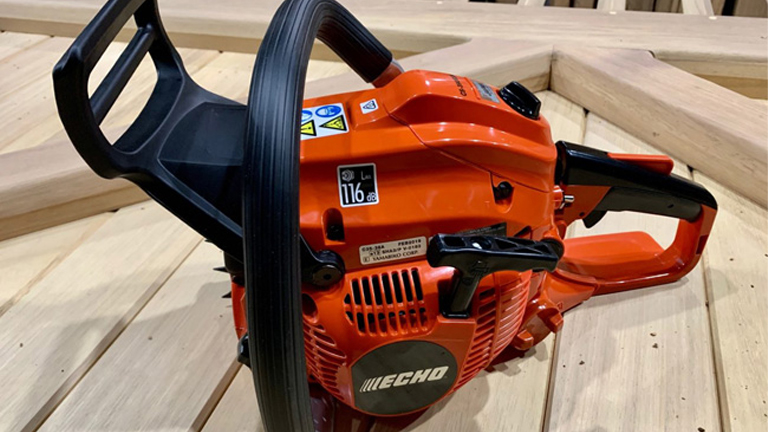 The CS 390 features a plastic chain sprocket cover that doesn't include any nuts to secure it in place. As a result, when replacing the chain and bar, the nuts can be misplaced easily. The chain tensioner is positioned just inside the bar, near the front of the saw body, and facing upwards. Moreover, the chain sprocket is located outside the clutch, which simplifies the chain replacement process.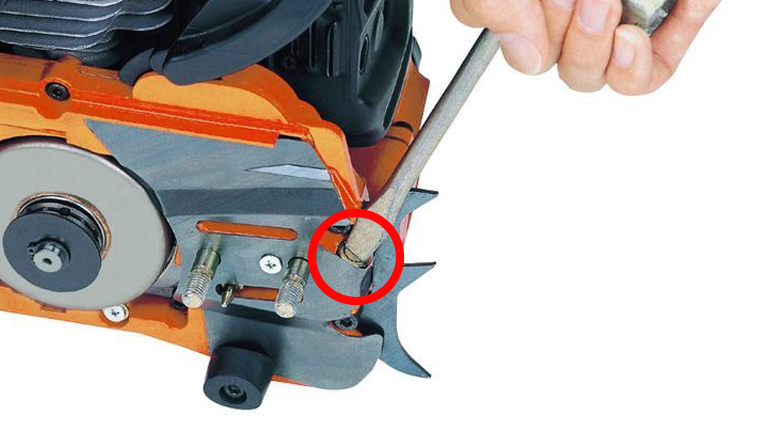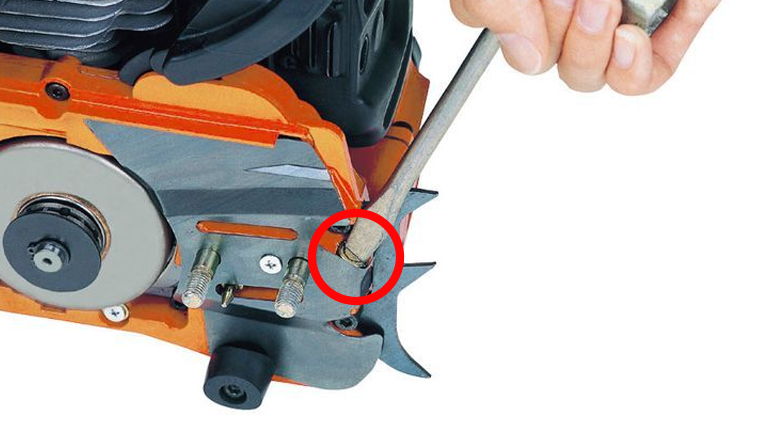 Conclusion
The Echo CS 390 ESX is an excellent choice for young thinning thanks to its powerful performance that rivals a 50-cc saw, yet it weighs much less than the Echo CS 501 and Husqvarna 550 XP. If you're working on young spruce with lots of delimbing, this saw is a reliable option. However, if you need to deal with larger trees or thicker firewood, you may want to consider a bigger saw instead.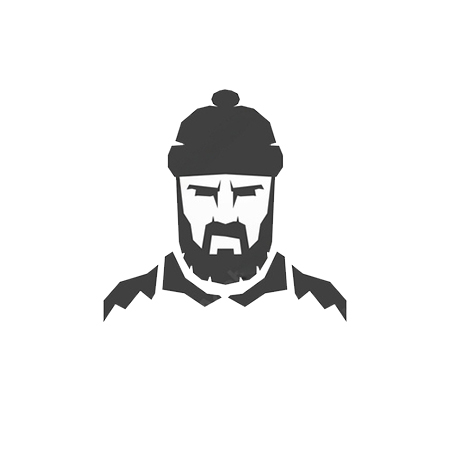 Forestry Author
The beauty of logging isn't just about felling trees. It's about understanding nature, mastering the art of chainsaws, and respecting the environment. I believe in sharing my experiences and knowledge, ensuring that we move towards a sustainable future together.
Recent Posts