Husqvarna 572 XP Review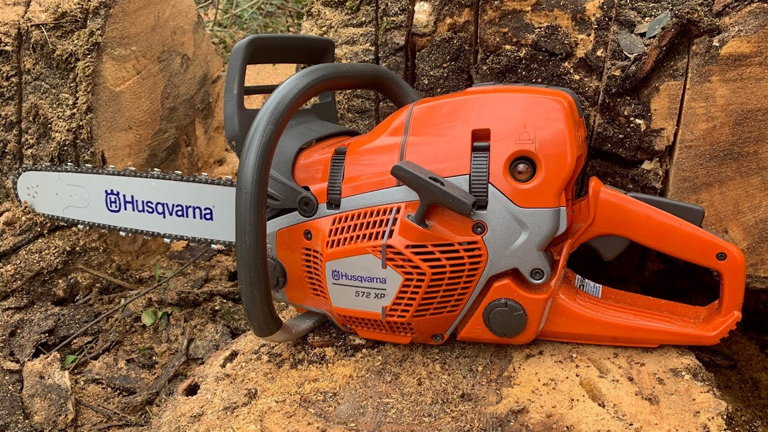 Here are the product specifications for the Husqvarna 572XP chainsaw:
Engine Displacement: 70.6 cc
Power Output: Approximately 5.8 horsepower
Bar Length: Available in various lengths, commonly 20 to 28 inches (50 to 71 cm)
Weight: 14.5 pounds (6.6 kg) without fuel, bar, and chain
Fuel Tank Capacity: 24.5 fluid ounces (0.72 liters)
Chain Pitch: 3/8 inch or 0.404 inch
Chain Gauge: 0.050 inches or 0.058 inch
Max Chain Speed: 66 feet per second (20 meters per second)
Oil Tank Capacity: 13.5 fluid ounces (0.4 liters)
Vibration Damping: Yes, featuring Husqvarna's LowVib anti-vibration system
Chain Brake: Yes, with an inertia-activated mechanism for safety
Starting System: Husqvarna's X-Torq engine technology for easy starting and reduced fuel consumption
Air Filtration: Air Injection system with a two-stage filtration system for longer engine life and reduced maintenance intervals
Lars-Erik provided his verdict on the 572XP.
Initially, Lars-Erik wanted to evaluate the Husqvarna 572xp over an extended time to offer an in-depth assessment. However, his initial impression was that it is an outstanding chainsaw. The 572xp demonstrates power and speed, instilling confidence in the user. It boasts a well-balanced design and delivers excellent performance, including minimal vibrations during operation.
The chainsaw is ideal for logging tasks such as seed trees in Sweden, which involve large pine trees left for reforestation and then removed after they have produced seeds for a new forest. Moreover, it is apt for cutting down trees ahead of a tree harvester, a common technique in Nordic countries when dealing with difficult terrain or exceptionally large trees at a logging site.
Why?
Lars-Erik pointed out that the Husqvarna 572xp is mainly intended for intense logging activities; however, with the incorporation of the new C85 saw chain, it becomes efficient for delimbing as well. This implies that instead of transporting multiple chainsaws to a location, the 572xp can be trusted for both purposes. In summary, Lars-Erik considers the 572xp to be a multifaceted feeling saw that is also appropriate for delimbing tasks.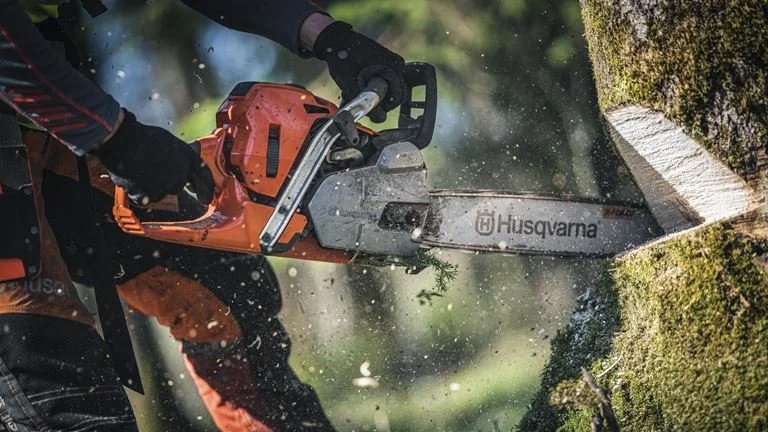 Pros and Cons
Numerous advantages have already been highlighted. The Husqvarna 572xp is a potent and effective saw with an impressive performance. However, it's crucial to remember that making many judgments based on a brief testing period can be precarious. One potential drawback is that the 572xp may consume more fuel than the saws Lars-Erik currently utilizes. It's essential to recognize that this is not a definitive finding, as logging efficiency was not accurately assessed during the test.
The Husqvarna 572xp is significantly faster and more efficient than the Husqvarna 560, allowing users to finish tasks more rapidly. When handling large trees, Lars-Erik strives for fuel consumption exceeding 3 cubic meters of wood per refueling, a target the 572xp has met. However, it's worth mentioning that time was neither measured nor compared during this trial. At present, Lars-Erik's company employs 60cc saws as their primary tools and a Jonsered 2095 for cutting down larger trees. Weight is a vital consideration, even in the forest, and the 572xp is around 600 grams heavier than the 560xp. This additional weight must deliver significant benefits, which the 572XP seems to provide.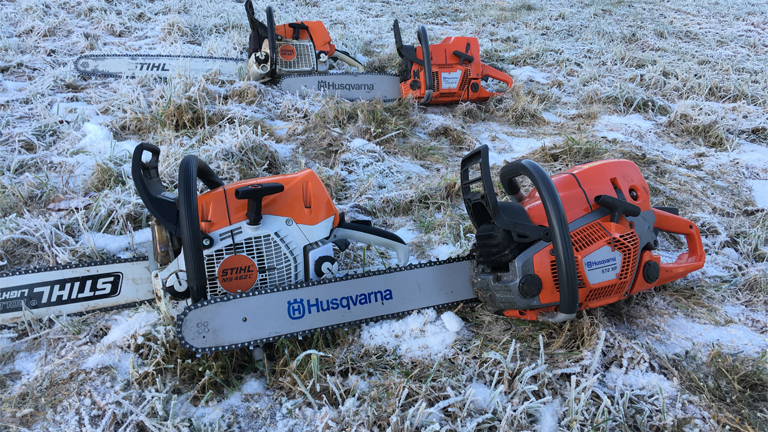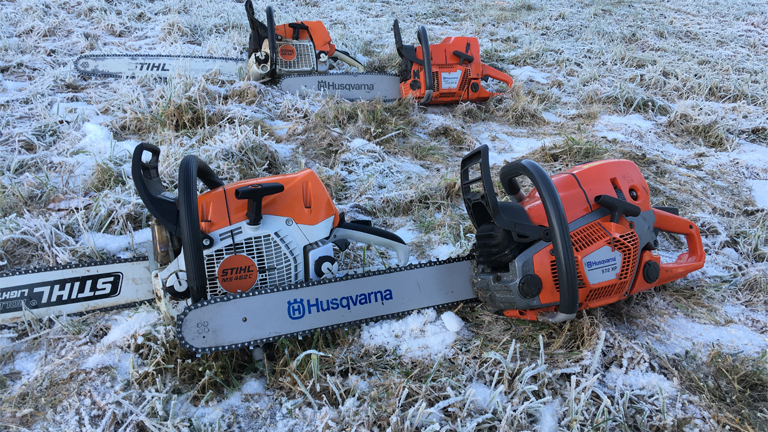 Recent Posts