Gransfors Bruks Splitting Maul: A Detailed Review
When it comes to splitting wood, the tool you choose can significantly impact your experience and efficiency. One such tool that has been making waves in the market is the Gransfors Bruks Splitting Maul. Renowned for its high-quality craftsmanship, this Swedish-made maul is a powerful tool that can handle heavy-duty wood-splitting tasks with ease.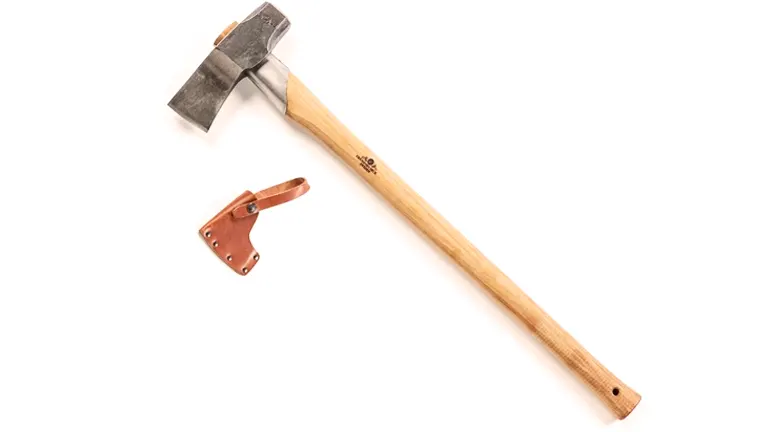 Performance and Specifications
The Gransfors Bruks Splitting Maul weighs in at approximately 7 pounds (3.2 kg), with a head weight of 5.5 pounds (2.5 kg) and a handle length of 31.5 inches (80 cm). This weight distribution makes it a robust tool that can drive through large and tough logs. The maul is hand-forged, and the blade is made of top-notch Swedish steel, known for its durability and sharpness.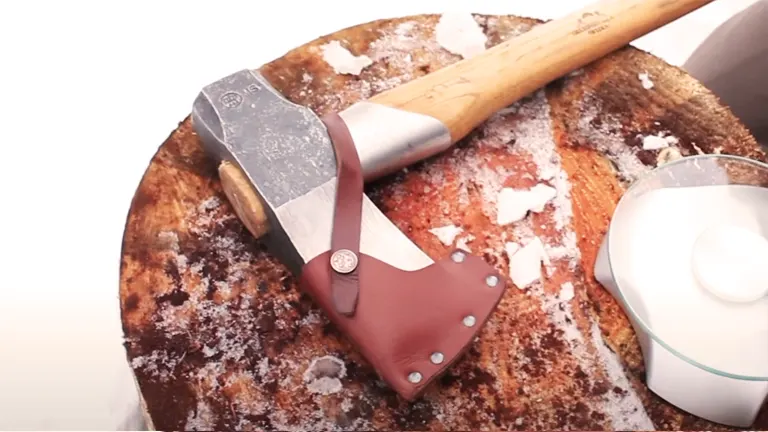 Comparison
Compared to other popular splitting mauls, such as the Husqvarna Wooden Splitting Maul and the Fiskars X27 Super Splitting Axe, the Gransfors Bruks model stands out due to its premium craftsmanship and the balance it offers. While the Husqvarna model also features a wooden handle and is well-balanced, it is heavier and might cause fatigue over extended use. The Fiskars X27, on the other hand, has a lighter head and a composite handle, which could be more suitable for those preferring lighter tools.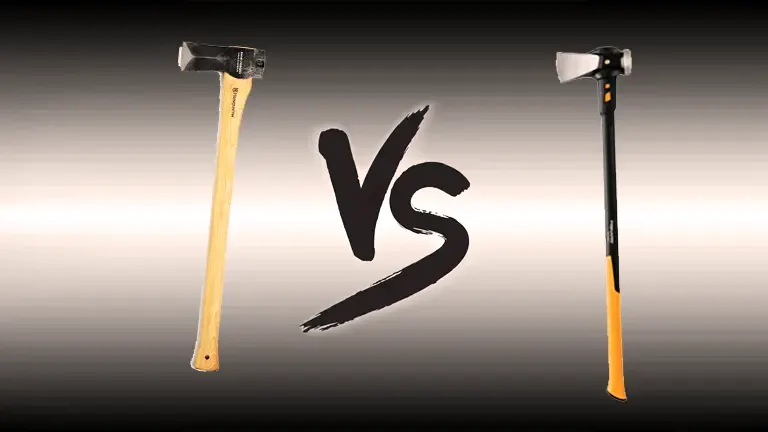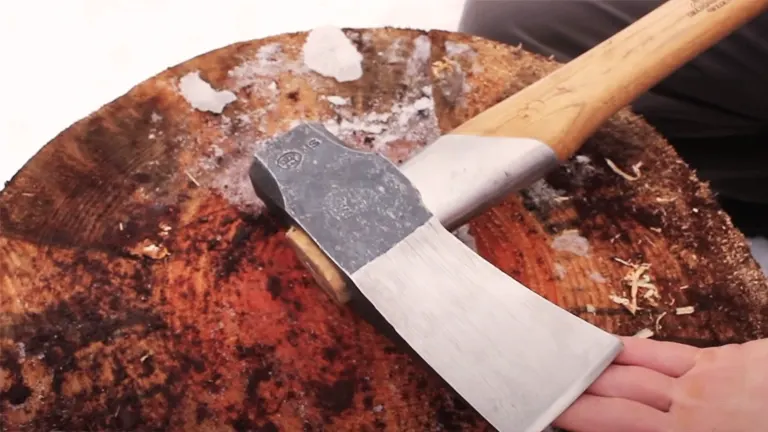 Pros and Cons
The Gransfors Bruks Splitting Maul shines in many areas, but like any tool, it also has some potential drawbacks.
Pros:
Superior craftsmanship
Durable and sharp steel head
Well-balanced, ensuring less user fatigue
Long handle for a better swing
Cons:
Premium price point
The wooden handles can wear over time if not maintained
Might be heavy for some users
Decision-Making Factors
When choosing a splitting maul, key factors to consider are weight, balance, handle material, and durability. The Gransfors Bruks Splitting Maul scores highly in all these categories. However, it's crucial to bear in mind personal preference and physical strength.
Recommendation
If you're seeking a high-quality, long-lasting tool, the Gransfors Bruks Splitting Maul could be the best choice. Its superior craftsmanship, durability, and balance make it stand out in the crowded market of splitting mauls. Yes, it's priced at a premium, but you're paying for a tool that's built to last and can handle heavy-duty tasks with ease. You can check this awesome Gransfors Bruks Splitting Maul video by "Farm Alarm"
Conclusion
It lives up to its reputation. From the moment I unboxed it, the superior craftsmanship and quality were evident.
The balance and weight of this maul, combined with its robust design, made splitting logs noticeably more efficient. Despite its heft, it didn't cause undue fatigue, thanks to the well-distributed weight and comfortable hickory handle. The sharp, durable steel head handled even the toughest logs with ease.
The Gransfors Bruks Splitting Maul might be a premium choice in terms of price, but considering its outstanding performance and the potential for longevity, I believe it's a worthy investment. This tool truly stands out in the realm of splitting mauls, making wood-splitting tasks much more manageable. I can wholeheartedly recommend it for anyone regularly splitting large logs and looking for a tool that's built to last."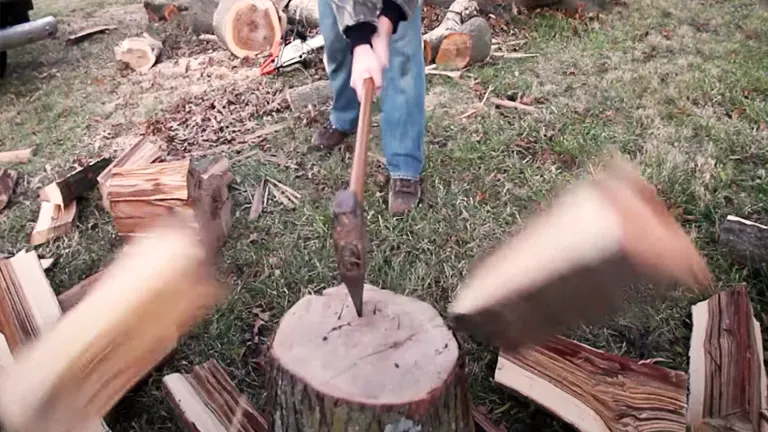 Buyer's Guide :
Handle length: Consider your height and the size of the logs you'll be splitting when choosing a handle length. A longer handle can provide more leverage but may be harder to control, while a shorter handle may be easier to control but provide less power.
Handle material: Look for a handle made of durable and shock-absorbing material, such as hickory or fiberglass. These materials can help reduce strain on your body and provide better control.
Head weight and material: The weight of the head can affect how much power you have when splitting logs. Heavier heads may provide more power but may also be harder to control. Look for a head made of durable and sharp material, such as hardened steel.
Balance: A well-balanced splitting maul can help improve accuracy and control. Look for a maul that feels comfortable and well-balanced in your hands.
Durability: A splitting maul is an investment, so look for one that is made of high-quality materials and built to last. Consider the reputation of the brand and look for a maul with a good warranty.
Additional features: Some splitting mauls may come with additional features, such as a leather cover for the blade or a shock-absorbing system to reduce vibration. Consider whether these features are important to you and whether they are worth the additional cost.
By keeping these factors in mind, you can choose a splitting maul that is the right fit for your needs and will provide you with many years of use.
Happy splitting!
Recent Posts