Husqvarna 460 Rancher Review: A Powerhouse Chainsaw for Heavy-Duty Work
I've used my fair share of chainsaws. Today, I'd like to share my review of the Husqvarna 460 Rancher, a powerful gas-powered chainsaw that's perfect for heavy-duty work.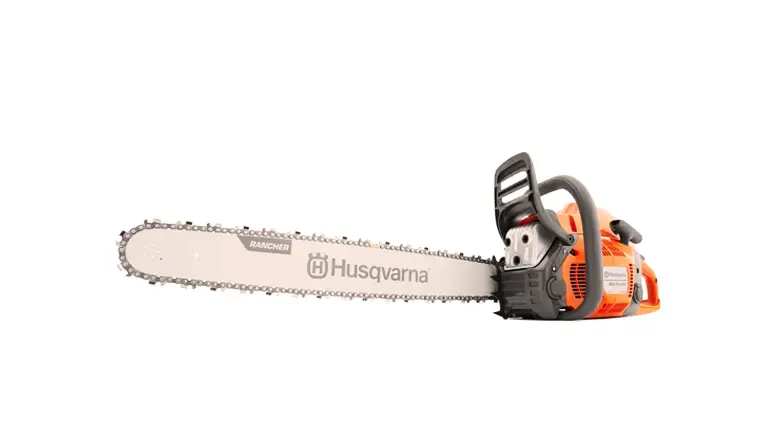 Performance and Power
On the Husqvarna 460 Rancher chainsaw, and I have to say, I'm pretty impressed with its performance and power. As soon as I started it up, I could feel the 3.62 horsepower (2.7 kW) engine roaring to life, ready to tackle whatever cutting tasks I had lined up for the day.
I put the Rancher to the test with various cutting jobs, from trimming branches to felling medium-sized trees. The 60.3cc 2-stroke gasoline engine didn't disappoint, providing consistent power and a maximum speed of 9,000 RPM. I was genuinely amazed by the chainsaw's power-to-weight ratio, which made it feel agile and comfortable to handle, even during extended periods of use.
One thing I particularly appreciated was the low vibration levels on both the front and rear handles. This made it much easier for me to maintain control and precision while cutting, reducing fatigue and enhancing the overall user experience.
The adjustable oil pump was another nice feature, allowing me to tailor the chain lubrication according to the task at hand. I found this useful in extending the lifespan of the cutting equipment and ensuring smooth, efficient performance.
460 Rancher Features
Here's a table highlighting the key features of the Husqvarna 460 Rancher chainsaw:
| Feature | Description |
| --- | --- |
| X-Torq Engine | Reduces fuel consumption and emissions |
| Smart Start System | Ensures easy starting with minimal effort |
| Air Injection | Centrifugal air cleaning system for longer filter life |
| LowVib Technology | Low vibration levels for comfortable operation |
| Adjustable Oil Pump | Customizable chain lubrication for optimal performance |
| Side-Mounted Chain Tensioner | Convenient access for quick chain adjustments |
| Combined Choke/Stop Control | It Simplifies starting and reduces the risk of engine flooding |
| Quick-release Air Filter | Easy access and replacement for efficient maintenance |
| Inertia-activated Chain Brake | Enhanced safety during operation |
| Three-piece Crankshaft | Built for durability and high-performance applications |
| Ergonomic Rear Handle | Comfortable grip for improved control |
| Transparent Fuel Indicator | Easy monitoring of fuel levels |
Comparisons and Competition
The main competitor of the 460 Rancher is the Stihl MS 291. While both chainsaws have similar engine sizes, the Rancher has a larger bar (24-inch vs. 20-inch) and slightly more horsepower. I've tested both and found the Husqvarna to be more powerful and efficient, with faster cutting times.
Design and User Experience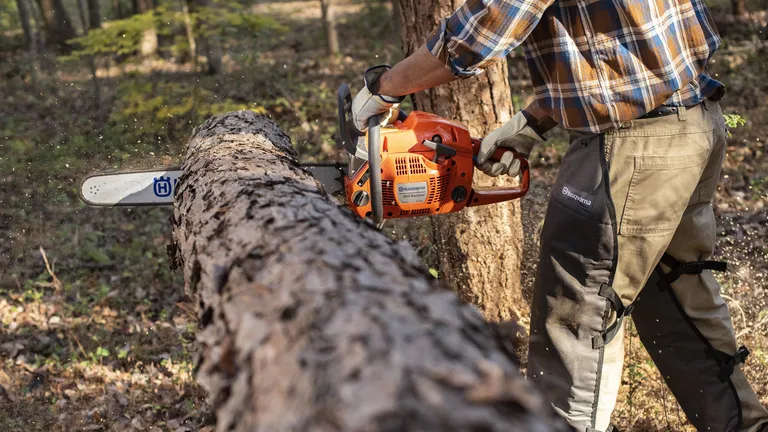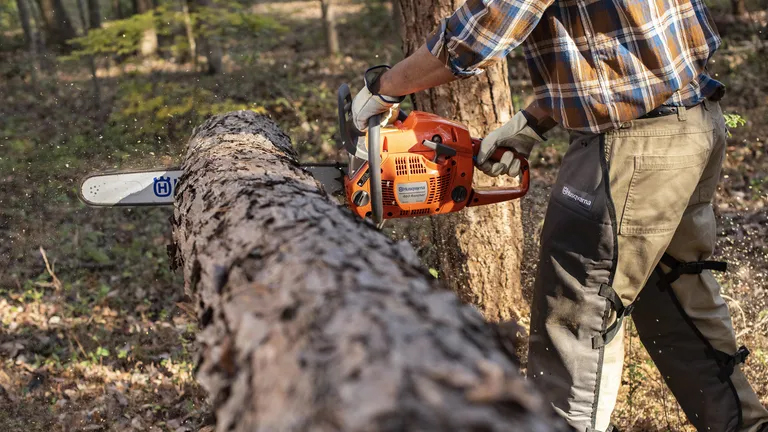 The 460 Rancher features Husqvarna's LowVib system, which significantly reduces vibrations, making it more comfortable to use for extended periods. The ergonomic handle and well-balanced design also contribute to a better user experience.
One of the key design choices that set this chainsaw apart is the adjustable oil pump. This feature allows users to control the oil flow depending on the weather conditions and cutting tasks, ensuring optimal performance and reducing chain wear.
Pros and Cons
Pros:
Powerful 60.3cc X-Torq engine
The 24-inch bar for larger cuts
LowVib system for reduced vibrations
Adjustable oil pump
Eco-friendly performance
Cons:
Heavier than some competitors (12.79 lbs without cutting equipment)
More expensive than other chainsaws in its class
Evolution and Improvements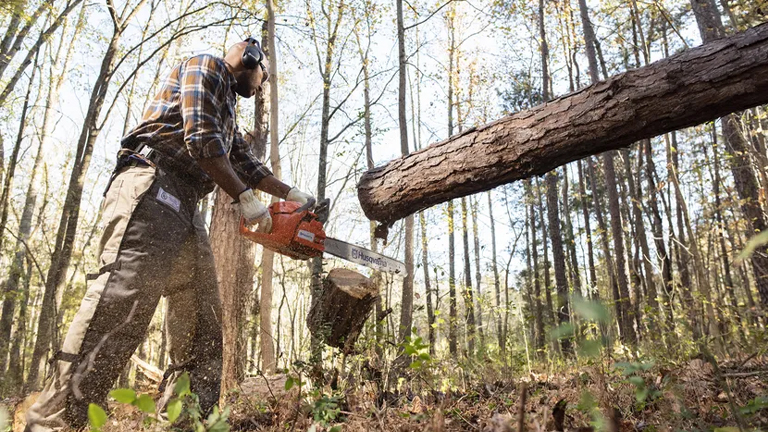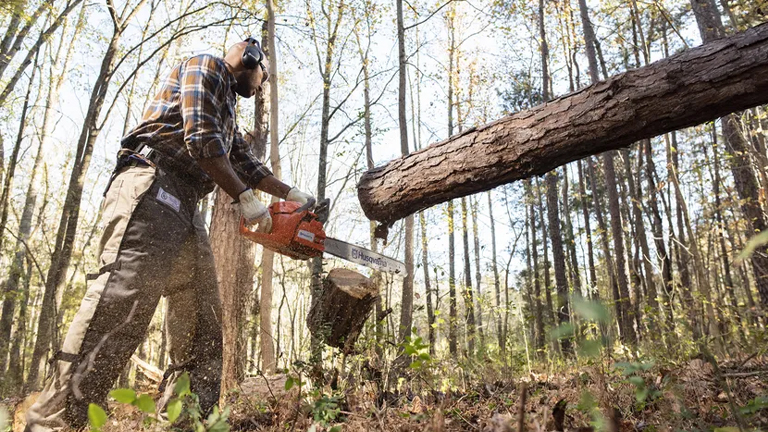 The 460 Rancher is an upgrade from the previous model, the 455 Rancher. The most notable improvements include increased engine power and reduced emissions due to the X-Torq engine. These enhancements make the 460 Rancher a more powerful and environmentally conscious choice for users.
Specification
| Specification | Husqvarna 460 Rancher |
| --- | --- |
| Engine | 2-Stroke Gasoline Engine |
| Displacement | 60.3 cc (3.68 cu.in) |
| Power output | 3.62 hp (2.7 kW) |
| Idling speed | 2,700 RPM |
| Maximum power speed | 9,000 RPM |
| Fuel tank volume | 14.88 fl.oz (440 ml) |
| Oil tank volume | 10.8 fl.oz (320 ml) |
| Oil pump type | Adjustable flow |
| Recommended bar length | 18″-24″ (45-60 cm) |
| Chain pitch | 3/8″ |
| Chain gauge | 0.050″ (1.3 mm) |
| Weight (excl. cutting equipment) | 12.79 lbs (5.8 kg) |
| Sound pressure level at the operator's ear | 104 dB(A) |
| Sound power level, guaranteed (LWA) | 118 dB(A) |
| Vibration level (front handle) | 3.8 m/s² |
| Vibration level (rear handle) | 6.9 m/s² |
Please note that these specifications are subject to change, and it is recommended to check the manufacturer's website or product documentation for the most up-to-date information.
Final Verdict
The Husqvarna 460 Rancher is an excellent choice for those who need a powerful, reliable chainsaw for heavy-duty work. Its powerful engine, large bar, and user-friendly features make it stand out from the competition. While it's on the pricier side, its performance and durability make it well worth the investment.
HAPPY CUTTING!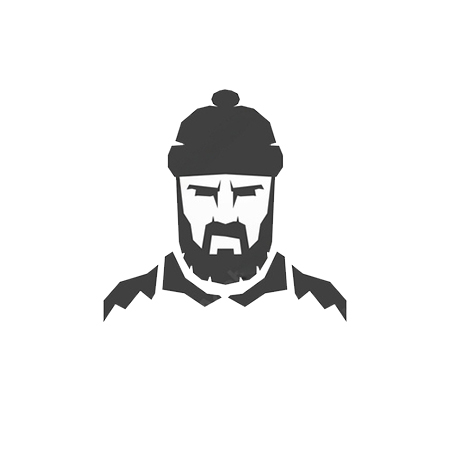 Forestry Author
The beauty of logging isn't just about felling trees. It's about understanding nature, mastering the art of chainsaws, and respecting the environment. I believe in sharing my experiences and knowledge, ensuring that we move towards a sustainable future together.
Recent Posts