Husqvarna 572XP Chainsaw Review – A Powerful and Reliable Workhorse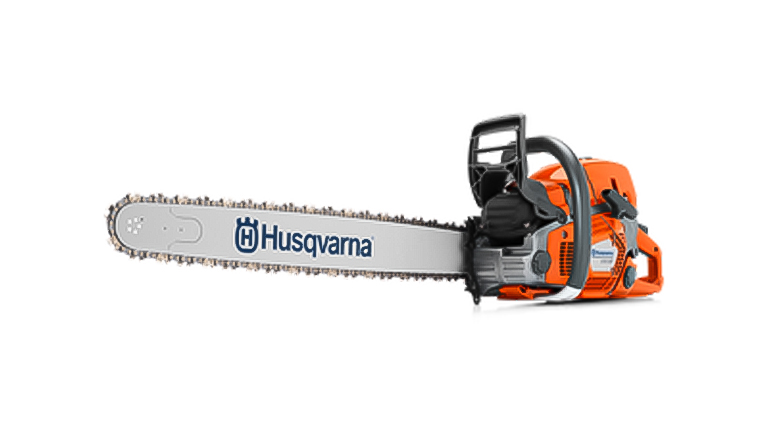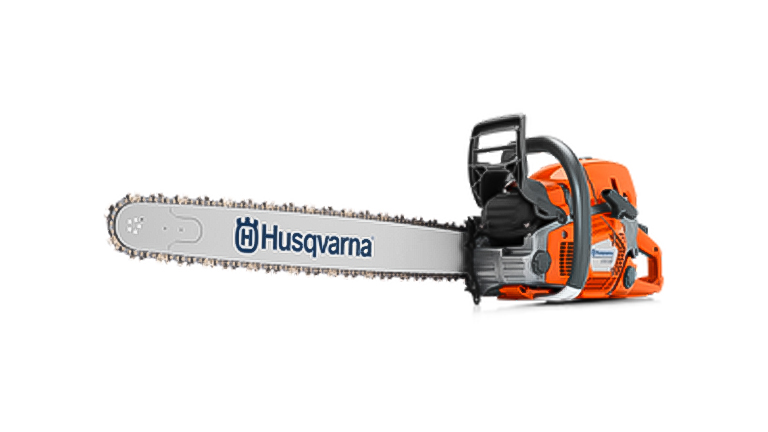 I've used countless chainsaws in my line of work. Today, I'm excited to share my insights on the Husqvarna 572XP, a powerful and versatile chainsaw that has served me well for the past two years.
Performance and Power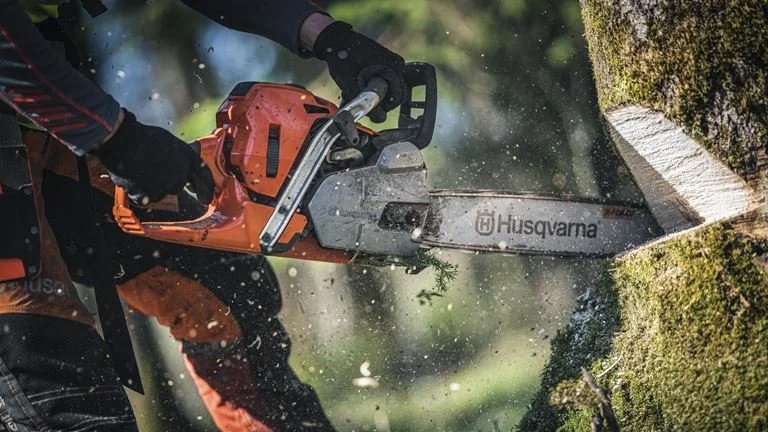 The Husqvarna 572XP truly stands out when it comes to performance and power. The heart of this impressive chainsaw is its 70.6cc engine, which generates an astonishing 5.8 horsepower. This remarkable power output not only contributes to faster cutting speeds but also enables the 572XP to effortlessly tackle demanding tasks that lesser chainsaws might struggle with. Whether you're felling large trees, bucking logs, or clearing storm-damaged areas, the 572XP is more than capable of handling the job with ease.
Furthermore, the 572XP's performance is further enhanced by its 24-inch bar, which provides an optimal cutting length for a variety of tasks, allowing for efficient and precise cutting in both small and large-scale operations. The chainsaw's chain speed of approximately 70.21 ft/s ensures a smooth and rapid cutting experience, reducing the time and effort required to complete tasks. The saw's RevBoost feature is another advantage, providing a rapid increase in chain speed for a short period of time, making it ideal for tasks such as limbing.
When compared to its competitors, the 572XP has a power-to-weight ratio that sets it apart. Although slightly heavier than some competitors like the Stihl MS 462, the extra power provided by the 572XP compensates for the increased weight, making it an ideal choice for professionals who require a high-performance chainsaw that can withstand rigorous use. In my personal experience, I've found that the 572XP's power output allows me to complete tasks more quickly and efficiently, resulting in increased productivity and less fatigue during long workdays. Overall, the performance and power of the Husqvarna 572XP make it a reliable and robust workhorse for any professional arborist or forestry worker.
Fuel Efficiency and Emissions
One of the key improvements in the 572XP compared to its predecessor, the 372XP, is its fuel efficiency. The 572XP's X-Torq engine design reduces fuel consumption by up to 20% and lowers emissions by up to 75%, meeting stringent environmental regulations. In my experience, I can work for several hours without having to refuel, which is a significant advantage in the field.
Ergonomics and Design
Husqvarna has put a lot of thought into the ergonomics of the 572XP. The AutoTune feature adjusts the carburetor automatically, ensuring optimal performance even in changing altitudes and temperatures. I've found that the 572XP starts easily and runs smoothly in various conditions.
The weight of the 572XP is slightly heavier than some competitors, such as the Stihl MS 462, but I believe the excellent balance and low vibration levels compensate for this. The angled front handle and soft inlay provide added comfort during long work sessions. The rubberized grip helps maintain control even in wet conditions.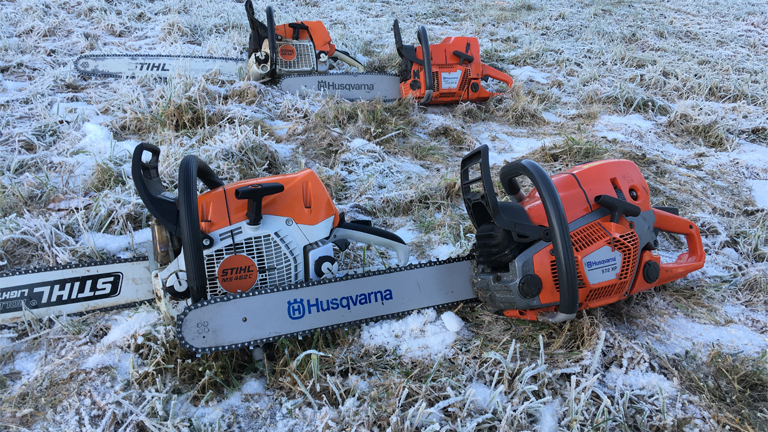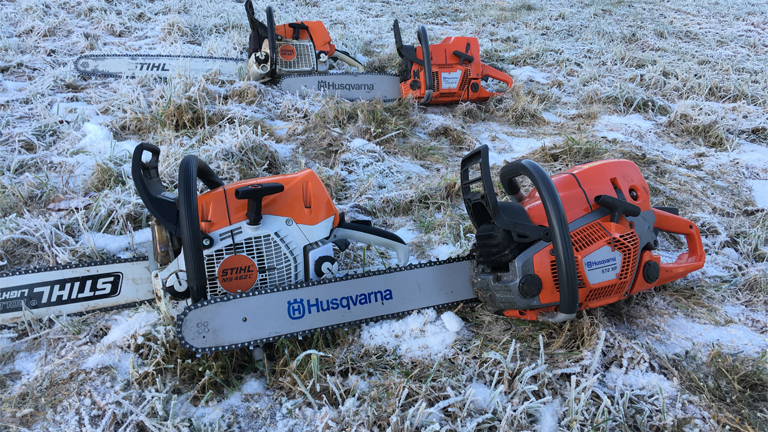 Maintenance and Durability
The 572XP features a magnesium crankcase and a three-piece crankshaft, which ensures durability and reliability. The air filter system uses centrifugal force to separate and remove larger dust particles, contributing to longer service intervals and longer engine life.
Pros of Husqvarna 572XP Chainsaw:
Powerful Performance: The 572XP boasts a high power-to-weight ratio, making it capable of handling heavy-duty tasks with ease.
X-Torq Engine: The X-Torq engine design reduces harmful exhaust emissions and increases fuel efficiency.
AutoTune Feature: This function provides automatic engine tuning, ensuring optimal performance regardless of fuel quality, altitude, humidity, temperature, or the clogged air filter.
Air Injection: The centrifugal air cleaning system helps reduce wear and prolongs the intervals between filter cleanings.
Low Vibrations: Husqvarna's anti-vibration system, LowVib, reduces vibration levels to help minimize operator fatigue.
Cons of Husqvarna 572XP Chainsaw:
Price: Similar to the Stihl MS 361, the Husqvarna 572XP is a high-end model and may be more expensive than other models with comparable features.
Weight: While it has a good power-to-weight ratio, the 572XP is still on the heavier side, which might be difficult for some users during extended periods of use.
Complex Maintenance: Maintenance and troubleshooting may require professional help or a steep learning curve for users new to chainsaws.
Parts Availability: Some users have reported difficulties in sourcing replacement parts, especially in less urban areas.
Noise Level: Some users have reported that the chainsaw is quite loud, which might be an issue for residential use or for extended periods.
Comparison and Recommendations
If you're considering alternatives to the Husqvarna 572XP, the Stihl MS 462 and the Echo CS-7310P are also excellent choices for professional use. The Stihl MS 462 is slightly lighter but has a similar power output, whereas the Echo CS-7310P has a larger engine displacement but is slightly heavier.
For those who prioritize fuel efficiency and low emissions, the Husqvarna 572XP is the best option. If weight is a primary concern, the Stihl MS 462 might be a better fit.
Conclusion
In conclusion, the Husqvarna 572XP is a powerful and reliable chainsaw that's well-suited for professional use. Its fuel efficiency, low emissions, and comfortable ergonomics set it apart from its competitors. I highly recommend the 572XP for anyone in need of a heavy-duty chainsaw.
Check these sellers for more info:

Recent Posts