Husqvarna Technical Apron Wrap Chap Review
As someone who regularly works with chainsaws, safety is always my top priority. That's why I decided to invest in the Husqvarna Technical Apron Wrap Chap. From the first moment I wore it, I could tell that this was a piece of protective gear designed with serious chainsaw users in mind.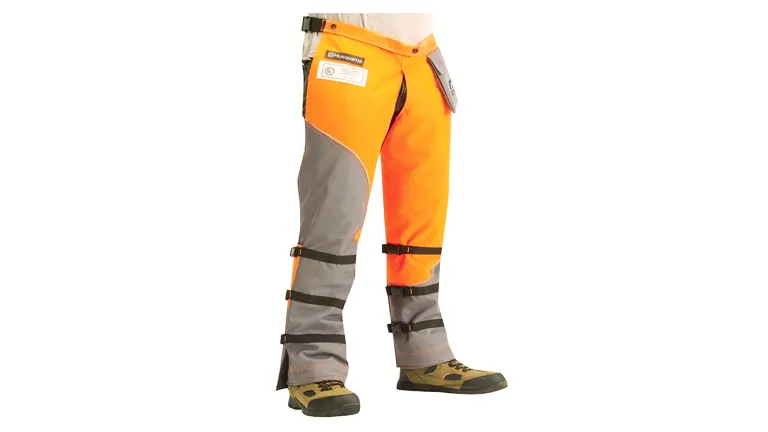 Product Specifications
Material: Polyester and PVC
Designed as a protective leg covering for chainsaw operators
Offers protection against accidental cuts and impact from flying debris
Features adjustable waist size and length for a customizable fit
Meets various safety standards, including ASTM F1897, ANSI Z133.1, and OSHA regulation 1910-266
Provides multiple layers of protection, including an outer shell, a protective layer, and a lining
Equipped with reflective strips for enhanced visibility
Easy to clean and maintain
Design and Performance
Pulling the Husqvarna Technical Apron Wrap Chap out of the box, I was immediately impressed by its sturdy construction. It felt solid and substantial, made with 1000 denier polyester with a PVC coating and Tek warp protective layers. The adjustable waist, fitting up to a 42-inch waist size, was a welcome feature, ensuring a comfortable fit for a wide range of body sizes – including mine.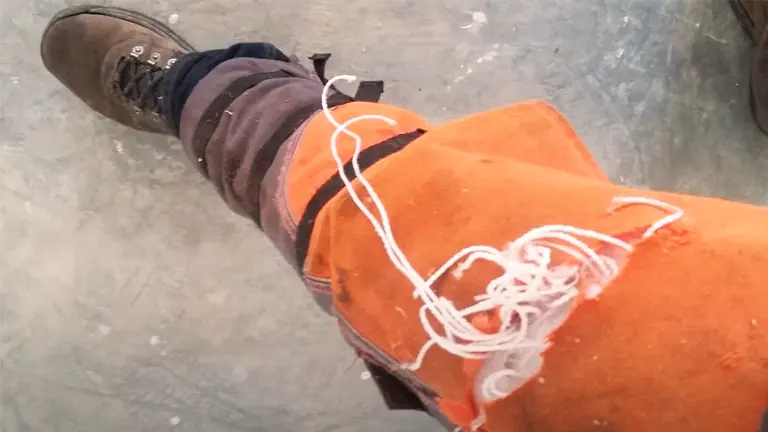 As soon as I put the chap on, I was struck by how well it fit and how comfortable it was, even during long periods of use. While operating the chainsaw, I felt reassured by the protective layers of Kevmalimot yellow line material – designed to minimize or halt chainsaw movement upon contact.
Comparisons
After spending considerable time with the Husqvarna Technical Apron Wrap Chap, I can confidently conclude that it's a worthy investment for anyone serious about chainsaw safety. The level of protection it provides, coupled with the comfort and adjustability, genuinely stands out in the field of protective gear. It's important to remember that safety gear is not an absolute guarantee against injury, but wearing the Husqvarna chaps made me feel significantly more secure while operating a chainsaw. If you're in the market for protective chaps, I'd definitely recommend giving the Husqvarna 587160704 a close look. It's a solid piece of safety equipment that performs as well as it promises.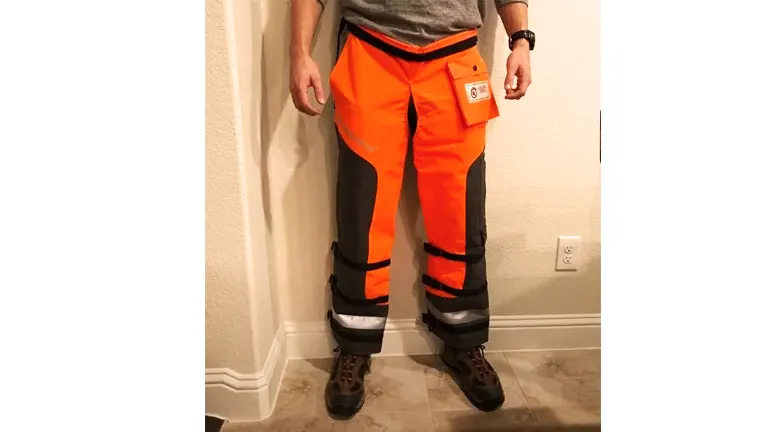 Pros and Cons
Pros
Cons
The Husqvarna Technical Apron Wrap Chap offers a high level of protection, which made me feel safe while operating a chainsaw.
Despite the adjustable waist, the chaps can feel a bit bulky. It took me some time to get used to moving around with them on.
The adjustable waist and acetyl Delrin buckle provided a secure and comfortable fit.
While the chaps significantly reduce the risk of injury, it's crucial to remember that they don't eliminate it entirely.
The build quality is impressive. The chaps are made with 1000 denier polyester with a PVC coating and Tek warp protective layers, ensuring durability.
The comfort level during long periods of use was higher than expected, thanks to the adjustable fit.
Key Decision-Making Factors
For me, the decision to choose these chaps came down to safety features, comfort, adjustability, and durability. The Husqvarna Apron Wrap Chap ticked all these boxes. However, it's important to keep in mind that individual needs and body types will vary, and what works best for me might not be the best for everyone.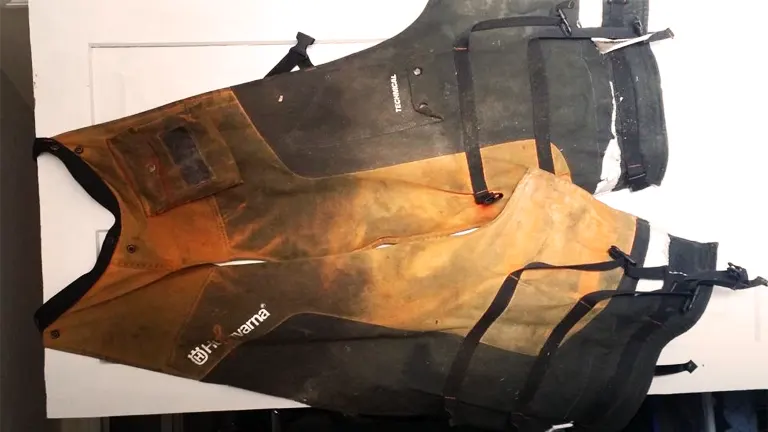 Buyer's Guide: Choosing the Right Chainsaw Safety Chaps
Safety Standards Compliance – Always look for chaps that meet safety standards. For example, Husqvarna Technical Apron Wrap Chap is UL certified, which ensures it meets the necessary safety standards.
Material – The material of the chaps plays a critical role in providing protection. Look for chaps made from cut-retardant material like Kevlar or Denier Polyester, which the Husqvarna chaps utilize.
Fit and Comfort – Choose chaps with adjustable belts or straps for a better fit. An uncomfortable chap can hinder your movement and work. Husqvarna Apron Wrap Chap offers an adjustable waist of up to 42 inches, ensuring a comfortable fit for a range of body sizes.
Coverage – Full wrap chaps offer the best protection as they cover the full front and back of your legs. However, apron-style chaps like the Husqvarna Apron Wrap Chapalso provide sufficient coverage for most tasks.
Durability – Look for chaps that are designed to withstand the harsh conditions of chainsaw work. High-quality materials and good construction, as seen in the Husqvarna, promise a longer lifespan.
Ease of Cleaning – Chainsaw chaps will get dirty, and the ease of cleaning can be a significant factor. Most chaps, including the Husqvarna Apron Wrap Chap, are washable but check the manufacturer's instructions.
Price – Safety shouldn't be compromised because of price, but it's important to find a product that offers the best value for your money. Compare different products, their features, and prices before making a decision.
Final Thoughts
Overall, my experience with the Husqvarna Apron Wrap Chap Technical Apron Wrap Chap has been overwhelmingly positive. I feel safer, more confident, and despite the initial unfamiliarity, comfortable while wearing them. If you're someone who regularly operates a chainsaw, I would highly recommend considering these chaps as part of your safety gear.
As always, remember that safety is paramount when working with potentially dangerous tools. Always wear appropriate protective equipment and follow safety guidelines when using a chainsaw. Stay safe out there!
HAPPY CUTTING!
Recent Posts