Stihl MS 400 C–M Test!
The Stihl MS 400 C–M was released in the spring of 2020, but it has taken some time for it to become available in all markets. Skogsforum.se, a sister site, received a test saw of this model in May, and the test team has been using it ever since. Fredrik Reuter shares his impressions from the tests.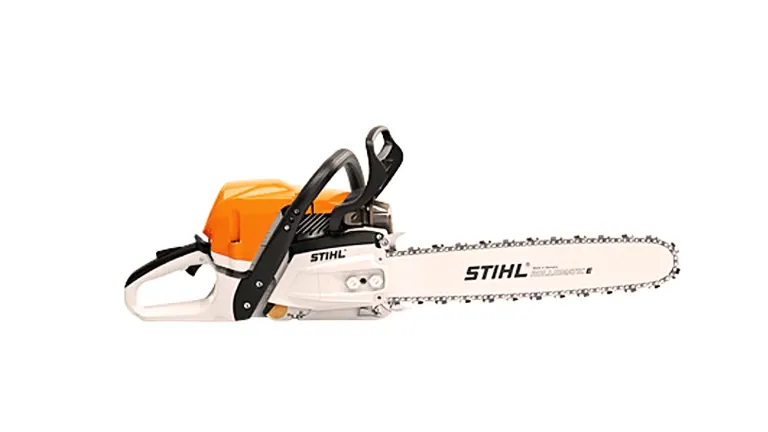 Testing the Stihl MS 400 C–M
Lars-Erik and Henrik, our main testers, have been rigorously testing the Stihl MS 400 C-M since May of this year. They've put the saw to the test in all kinds of scenarios, from thin and thick forests to gardens and windthrow areas, felling easy and difficult trees. Their extensive testing provides a solid evaluation of the saw.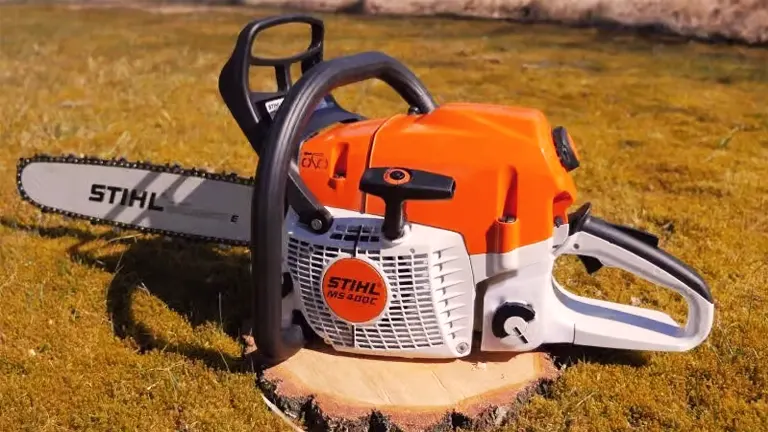 According to all of our test operators, the MS 400 C–M is a saw designed for professional use and belongs to the "middle class" of saws. It's an all-around saw that professionals can rely on, whether for felling or delimbing. This means the Stihl MS 400 C–M is always by the user's side and gets a lot of use.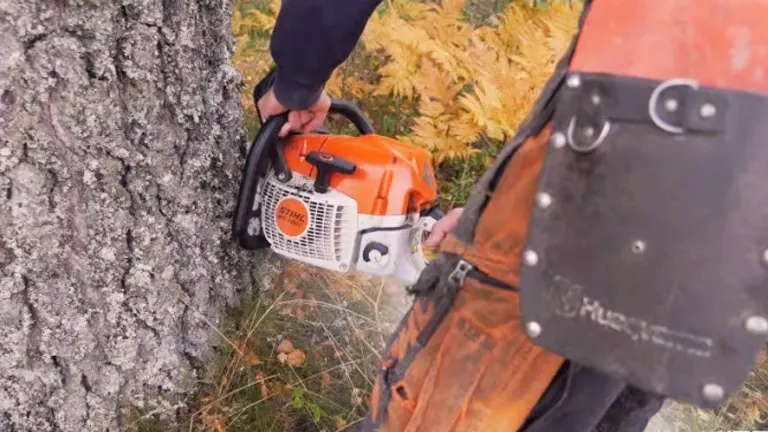 Mid-sized saw
The Stihl MS 400 C–M is competing against the other heavyweight contenders in the mid-size professional saw segment, the Husqvarna 560 XP and Stihl MS 362. Due to its weight, it's considered a 60 cc-saw, but if we only consider the displacement, it would qualify as a 70 cc-saw since it has a displacement of 66.8 cc.
Pros and cons with the Stihl MS 400 C–M
It's evident that the Stihl factory in Waiblingen, Germany produces meticulously designed chainsaws of excellent quality. The saw we used for testing operated smoothly without any glitches. It's easy to start and once started, it powers up to cut wood with ease.
The MS 400 C–M weighs 200 grams more than the MS 362 but it's also 100 grams lighter than the Husqvarna 560 XP. This came as a bit of a surprise to the test team initially, as the MS 400 C-M felt a tad heavier than the 560 XP. One plausible explanation for this feeling could be that the body of the Stihl MS 400 C is a bit broader than the Husqvarna when viewed from the top.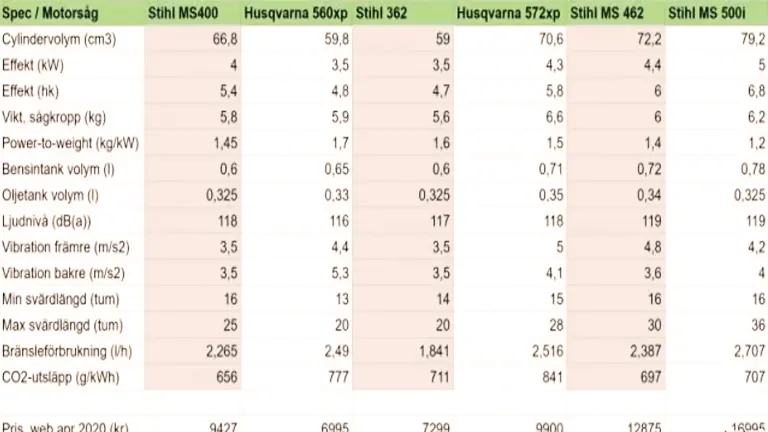 Although the Stihl MS 400 C-M appears wider than the Husqvarna at first glance, when you weigh them, there is no denying the difference. And once you start using both saws, you can feel the difference. Some people might assume that the wider form of the Stihl MS 400 C-M could make delimbing work more difficult, but the testing team didn't experience any issues in this regard.
Stihl MS 400 C – a Temperamental Saw
The MS 400 C-M has a great attitude. It doesn't sound as sharp as the MS 462, but honestly, they shouldn't be compared. What's intriguing is that the MS 400 C-M has excellent torque throughout the entire range, which is a significant advantage. Perhaps the magnesium piston contributes to this effect?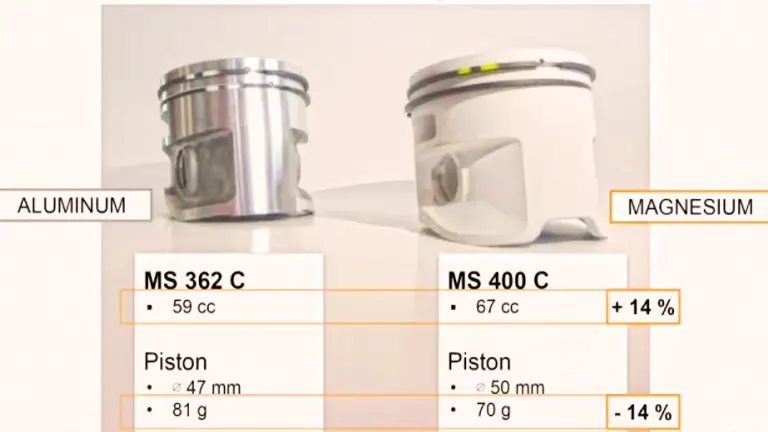 Fuel consumption
The amount of fuel the MS 400 C-M uses is a topic of interest in tests like this. Based on the test results, the MS 400 C-M appears to consume more fuel than the MS 362 and the Husqvarna 560 XP. However, it also generates more power and wood output per unit of time, so it might not be so bad after all.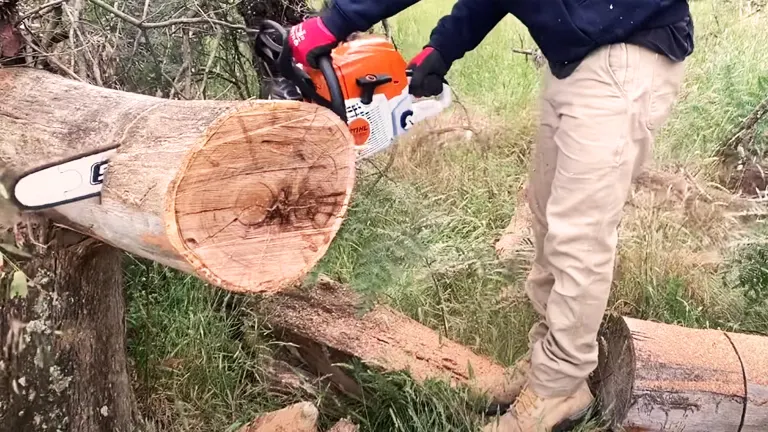 According to the KWF tests, at maximum power, the Stihl MS 400 C-M requires 2.4 liters of fuel per hour and 2.2 liters of fuel per hour at maximum torque. In comparison, the Stihl MS 362 uses 2.3 liters of fuel per hour at maximum power and 1.9 liters of fuel per hour at maximum torque. The Husqvarna 560 XP, on the other hand, uses 2.1 liters of fuel per hour at maximum power and 1.7 liters of fuel per hour at maximum torque.
No heated handles on the Stihl MS 400 C-M
It's unfortunate that the MS 400 C-M doesn't come with an option for heated handles. This would have been very useful, particularly in colder regions, as the heated handles provide comfort during winter. It's definitely a drawback for a chainsaw that's targeted toward professional users.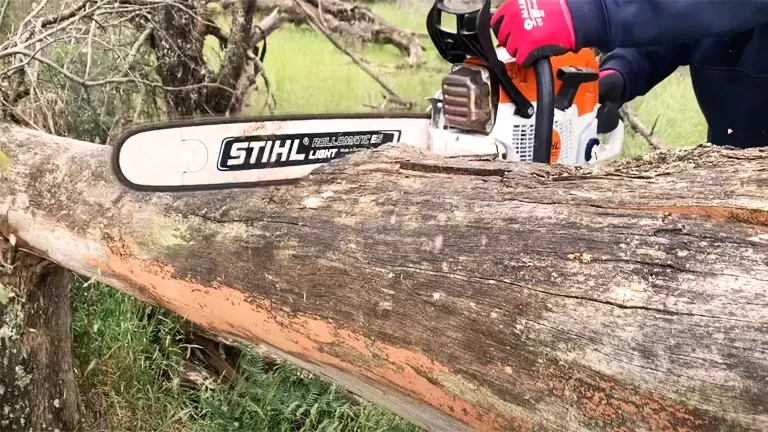 Chains, sprockets, and bars
Throughout the testing process, various combinations of chains, sprockets, and saw bars were tested. The outcomes of these trials can be seen in the accompanying video.
Final Verdict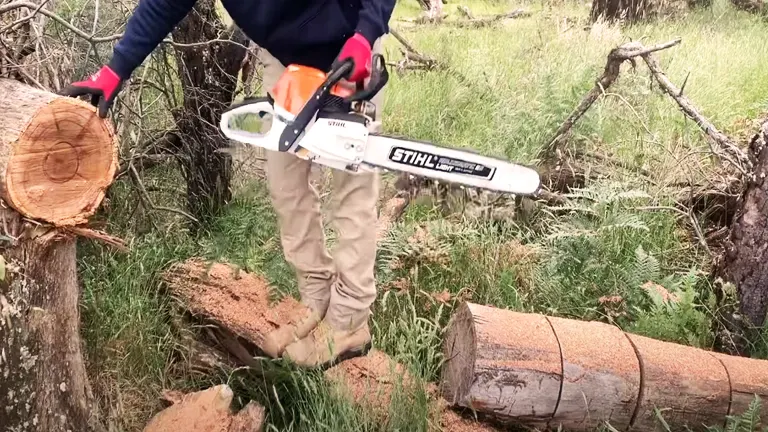 One of the first things I noticed about the MS 400 C-M is its power. It doesn't shy away from heavy-duty tasks, and the cutting speed is impressive. It's equipped with a magnesium piston, which is a new feature in chainsaws, contributing to the saw's high power-to-weight ratio.
Another feature I appreciate is the M-Tronic engine management system. It adjusts ignition timing and fuel metering in all operating modes. It also takes external conditions like temperature, altitude, and fuel quality into account. It saves me the trouble of manual carburetor adjustments.
The chainsaw also features an HD2 air filtration system, which ensures a cleaner air supply to the engine and better protection, leading to longer service life.
However, like all tools, it has its downsides. The MS 400 C-M is a high-end model and quite expensive. It might be more chainsaw than needed for casual or infrequent users. Also, due to the advanced features, maintenance and troubleshooting might require professional help or a steep learning curve.
In conclusion, if you are a professional user or a serious hobbyist looking for a chainsaw with power and advanced features, the Stihl MS 400 C-M is a solid choice. It's a workhorse that's built to last and perform, as long as you're prepared to invest in it. But if you're an occasional user or on a tight budget, it might be worth considering a less advanced model.
Recent Posts