Stihl MSA 300 – A New High Quality Battery-Powered Chainsaw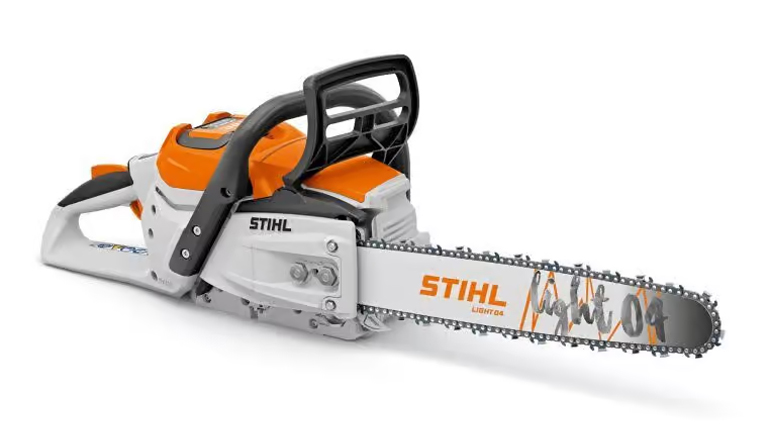 Stihl MSA 300
The new MSA 300 saw has a standout feature – a display located at the front of the rear handle. This large LED display lets the operator easily monitor the saw's status, temperature, chain oil level, and chain brake status at all times. The stop button is also easily accessible in any working situation.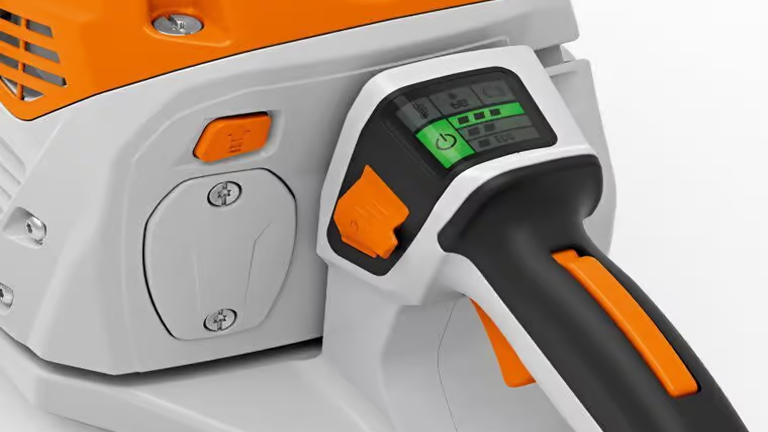 New battery – Stihl AP 500 S
Stihl is introducing not just the new MSA 300 saw, but also the new AP 500 S battery to go with it. The technology in the battery is pretty impressive. It not only has a great energy-to-weight ratio, but it can also be charged twice as many times as other batteries out there – up to 2400 times!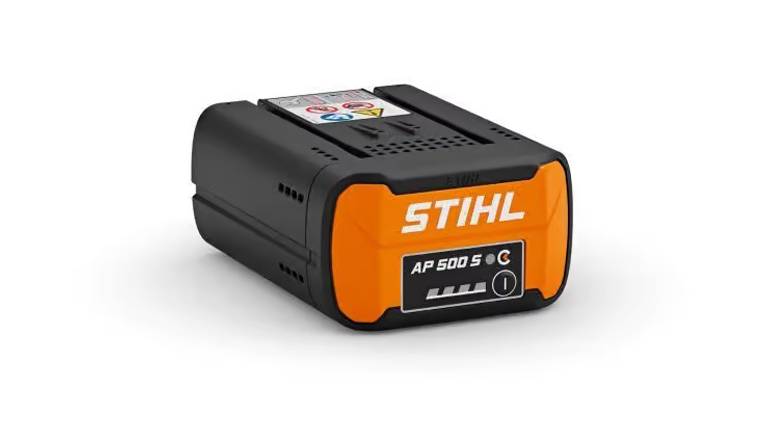 According to Stihl, their new chainsaw, the MSA 300, is the strongest battery-powered one currently available, with an output of 2.5 kW? When equipped with a bar and chain, it weighs 5.4 kg, not including the 2 kg battery. The MSA 300 can run for around 44 minutes on a single charge of the AP 500 S battery and can be charged in just 40 to 55 minutes using the Stihl's quick charger. The saw can also be connected to Stihl's cloud-based application, Smart Connector 2 A, and the AP 500 S battery can be integrated into their fleet management system.
Pros and Cons
| Pros | Cons |
| --- | --- |
| Battery-Powered: Reduces emissions and noise, and eliminates the need for fuel. | Battery Life: Depending on the intensity of use, you may need to swap or recharge batteries during extended use. But this isn't much different than fueling up a gas chainsaw. |
| Stihl Quality: Stihl is known for high-quality, durable products. The MSA 300, like any other products in this line, meets these high standards. | Power: While Stihl's battery-powered saws are generally powerful for their class, they might not match the raw power of a gas-powered saw. |
| Ease of Use: Stihl's MSA line is easy to use, with features like tool-free chain tensioning, intuitive controls, and quick chain adjustments. | Cost: Battery-powered saws, especially from premium brands like Stihl, can be more expensive initially, particularly when you factor in the cost of batteries and a charger. But typically you save in the long term on fuel. |
Are we there yet?
I strongly believe that battery-powered chainsaws are becoming increasingly popular and are not going away anytime soon. They have already been adopted in park management, tree services, and among arborists. However, when it comes to the forest, the battery's operation time is still not sufficient for a full days work. Although battery life is improving (approaching an hour), it's not enough for a full day of forestry work, which is typically six hours. To last a full day you'll need to carry at least seven batteries. Charging them overnight is not a big problem if you have the charging capacity, but it's not any easier than dealing with gas.
Conclusion
The Stihl MSA 300's compact and lightweight design makes it easy to maneuver and operate, reducing user fatigue during extended use. The chain speed and cutting performance are commendable, allowing for smooth and precise cuts in a variety of materials.
One notable advantage of the MSA 300 is its low maintenance requirements. It doesn't require fuel mixing or regular engine maintenance like traditional chainsaws, making it a hassle-free choice for homeowners and professionals alike. Additionally, its quiet operation minimizes noise disruptions, making it suitable for use in noise-sensitive environments.
However, it's important to note that the run time of the MSA 300 can vary depending on the specific battery used and the intensity of the cutting tasks. While the battery life may not be as long as that of gas-powered chainsaws, the MSA 300 offers the convenience of quick battery swaps or the option to have spare batteries on hand for continuous operation.
Ultimately, the Stihl MSA 300 provides a reliable and efficient cutting experience, offering the freedom and flexibility, while still delivering the power needed for most residential and light commercial applications.
Recent Posts