Timberland PRO Men's, 6 in Direct Attach Soft Toe Insulated 200g Boot: Review [2023]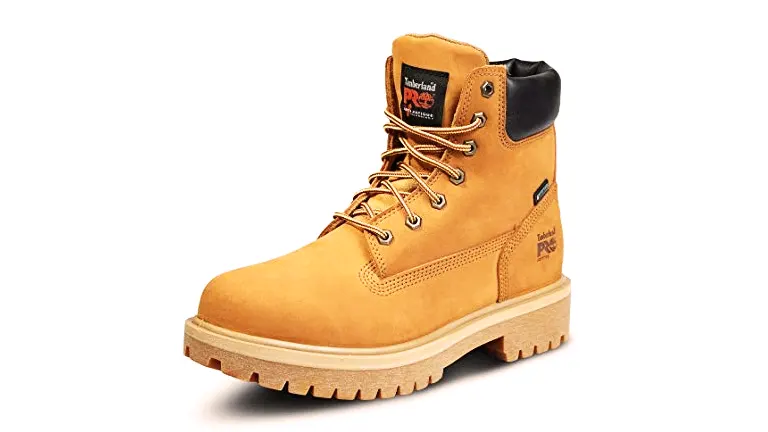 When you spend as many hours as I do on the job, in conditions that test you and your gear to the limits, a sturdy pair of work boots becomes less of a luxury and more of a necessity. Among the myriad of boots that have seen the insides of my closet, one pair has truly withstood the test of time and toughness – the Timberland PRO Men's 6″ Direct Attach Soft Toe Insulated 200g Boot. Trust me, these boots have earned their stripes in my wardrobe and work routine.
My Trustworthy Companion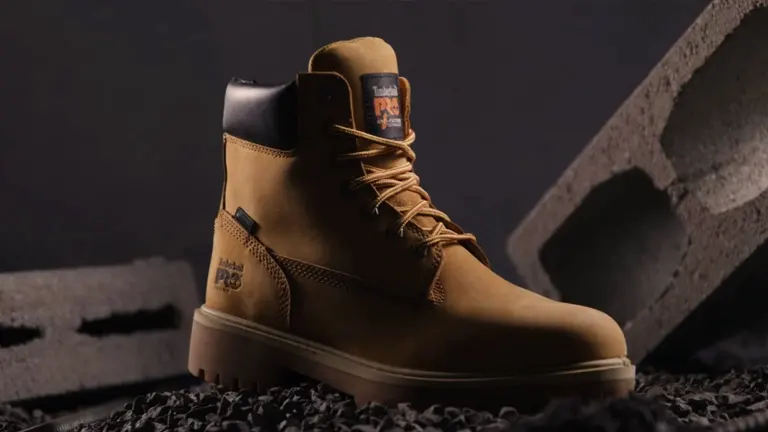 The Timberland PRO Boots have been a consistent part of my work gear, and they've endured the test of time. From construction sites to hiking trails, they've been my go-to for various tasks that demand resilience. The high-quality leather exterior screams durability, while the soft toe offers enough comfort for those long, grueling days. The most remarkable aspect? These boots still look great after all the rough-and-tumble they've been through.
Unique Features
Waterproof and Insulated: This boot offers both waterproof capabilities and 200 grams of Thermolite insulation. The combination of these features ensures that your feet stay dry and warm in various weather conditions, making it suitable for work in cold and wet environments.
Soft Toe Design: The soft-toe design provides a lightweight and flexible alternative to traditional steel-toe boots. It offers protection from impact and compression hazards without the added weight, making it more comfortable for all-day wear.
Electrical Hazard Protection: The boot meets ASTM safety standards for electrical hazard protection. This means it provides an additional layer of safety by offering insulation against electrical shocks, making it suitable for individuals working in environments with electrical hazards.
Direct Attach Construction: The direct attach construction method used in these boots involves fusing the upper part of the boot directly to the sole. This creates a durable and flexible bond, enhancing overall comfort and longevity.
Slip-Resistant Outsole: The boot features a non-marking rubber outsole that is oil- and slip-resistant. This outsole is designed to provide excellent traction on various surfaces, reducing the risk of slips and falls in the workplace.
Padded Collar and Cushioned Footbed: For added comfort, the boot is equipped with a padded collar that helps prevent rubbing and irritation. It also includes a cushioned footbed, which offers support and shock absorption, reducing foot fatigue during long work hours.
Striking a Balance Between Comfort and Performance
When it comes to comfort, these Timberland boots stand tall. Equipped with 200 grams of insulation, they keep your feet cozy in cold weather. The boots come with a padded collar for a comfortable fit around the ankle, and the breathable lining and anti-fatigue technology ensure your feet stay dry and fatigue-free.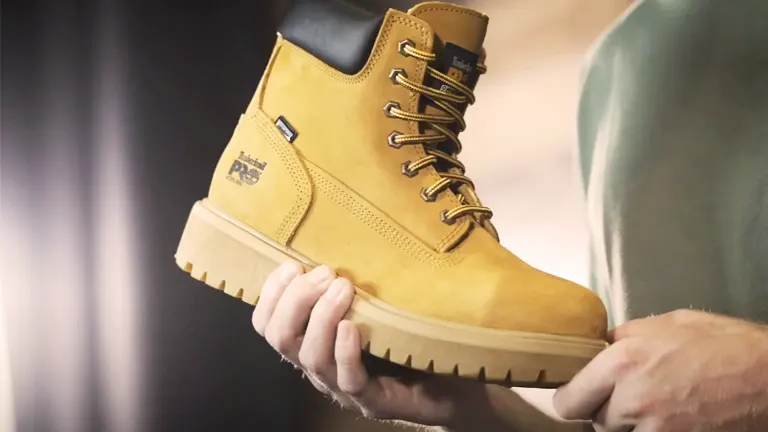 But where they truly shine is in their performance. The oil-resistant, non-marking rubber lug outsole ensures superior traction on all surfaces, making me feel secure whether I'm clambering up a steep slope or traversing a slick surface.
Competition Comparison
Starting with the Timberland PRO Men's 6″ Direct Attach Soft Toe Insulated 200g Boot, I've found that they truly excel in their blend of comfort and durability. The insulation and soft toe design make them a solid choice for prolonged use in cold conditions. Also, their rugged rubber soles offer excellent traction, keeping me steady on varied terrains.
In contrast, Caterpillar work boots, such as the CAT Men's Second Shift Steel Toe Work Boot, stand out for their inherent robustness and safety features. The steel toe design in particular provides an added layer of protection against potential injuries, a crucial aspect in certain job conditions. They also feature an oil-resistant traction outsole which has proved reliable in slippery situations.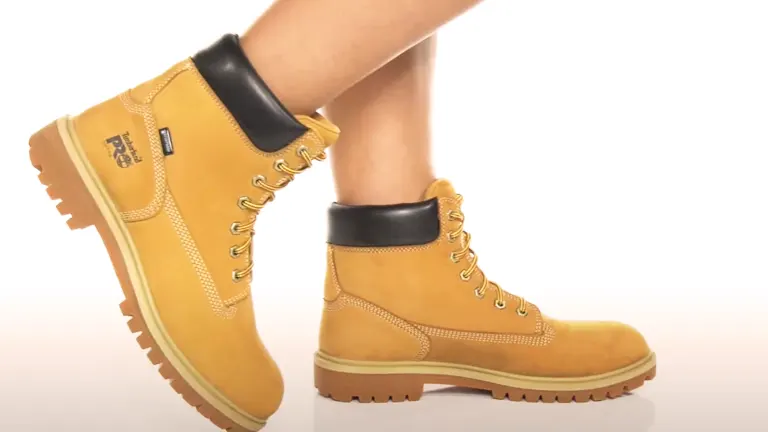 However, when it comes to comfort, I've personally found the Timberland PRO boots to have a slight edge. Their removable sock liners and padded collars offer a more comfortable fit for long hours of wear, whereas, Cat boots, while comfortable, may require a bit more break-in time.
When comparing the two, I would say the choice between Timberland and Cat Boots largely comes down to your specific requirements. If you prioritize comfort and insulation, the Timberland PRO Men's Boot is an excellent choice. However, if your work involves heavier-duty tasks and you need that extra layer of protection, the CAT Men's Second Shift Steel Toe Work Boot would be your best bet.
Remember, both brands have a solid standing in the market and offer a range of styles to cater to different needs. So, consider your unique circumstances, and you're bound to make a choice that suits you well. Check out the video to get a closer look at "Rose Anvil"
Benefits and Drawbacks
The Timberland PRO Boots offer a host of benefits, including excellent insulation, a comfortable fit, superior traction, and impressive durability. However, as with any product, they come with their set of drawbacks. The most notable one is that they take a bit of time to break in. But once past this phase, you'll find that they fit like a glove.
Verdict
From my personal standpoint, the Timberland PRO Men's 6″ Direct Attach Soft Toe Insulated 200g Boot has proven itself to be more than just another pair of boots. With their impressive blend of comfort, durability, and high-performance characteristics, they're a stand-out choice in the work boots sector.
I've worn these boots on the job site, on rigorous hikes, and during casual outings, each time valuing their protective and comfortable attributes. They've walked with me through mud, snow, and gravel, never failing to keep my feet secure and comfortable. In short, they're a companion for anyone who requires reliable footwear, be it a construction worker, an outdoor enthusiast, or just someone who appreciates a solid, high-quality boot.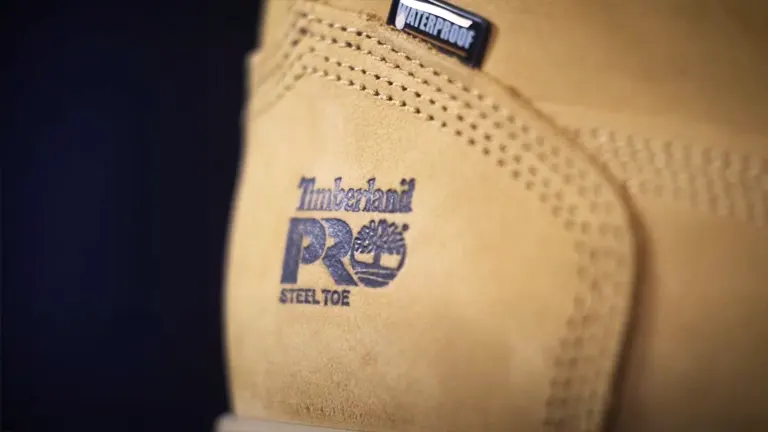 A word of advice, though: these boots might require a little patience initially. The break-in period can be a test of endurance, but hang in there. As the leather gradually molds to your feet, you'll find a level of comfort that makes the wait worthwhile. My own experience taught me that good things indeed come to those who wait, and these boots were no exception. A few initial walks might be a bit uncomfortable, but soon enough, you'll be enjoying the cozy fit of a boot that's formed on your foot.
In conclusion, investing in the Timberland PRO Men's 6″ Direct Attach Soft Toe Insulated 200g Boot isn't just a purchase; it's a long-term investment in foot comfort and safety that you won't regret. The proof? Look no further than my own satisfied experience.
Most ask Questions
Q: What are work boots?
A: Work boots are specially designed footwear intended for individuals who work in physically demanding environments or hazardous conditions. They provide protection, comfort, and support for the feet and ankles during long work hours.
Q: What features should I look for in work boots?
A: When choosing work boots, consider features such as safety toe protection (steel toe or composite toe), slip resistance, waterproofing, electrical hazard protection, insulation (for cold weather), durability, and comfort features like cushioned insoles and supportive arches.
Q: How should work boots fit?
A: Work boots should fit snugly but not too tightly. There should be enough room for your toes to wiggle, and the boots should provide good ankle support. It's important to try on boots with the socks you intend to wear at work to ensure the right fit.
Q: How do I break in work boots?
A: Breaking in work boots can take time. Start by wearing them for short periods each day and gradually increase the duration. Use proper boot socks to prevent blisters, and consider using a leather conditioner to soften the material. Walking and flexing the boots can help speed up the break-in process.
Q: How often should work boots be replaced?
A: The lifespan of work boots varies depending on factors such as usage, environment, and quality of materials. As a general guideline, work boots should be replaced every 6 to 12 months or when significant signs of wear, sole tread erosion, or loss of support and cushioning are noticed.
Q: How do I clean and maintain work boots?
A: Regular cleaning and maintenance can prolong the lifespan of work boots. Follow the manufacturer's instructions for cleaning. Typically, it involves wiping off dirt and debris, using a mild soap or boot cleaner, and conditioning the leather (if applicable). Allow the boots to dry naturally, away from direct heat.
Q: Can work boots be used for hiking or other activities?
A: While some work boots may have similar features to hiking boots, it's recommended to use purpose-built footwear for specific activities. Work boots may lack the necessary flexibility, cushioning, or traction required for hiking or other specialized activities.
Recent Posts