Georgia Men's Logger 8″ Black Non-Steel-Toe Work Boots Review
I've learned that a good pair of boots is more than just footwear. It's the foundation for your day. It's the difference between ending a hard day's work with a sigh of relief or a groan of pain. It's the line between staying safe or risking an injury. And when it comes to boots that deliver on all fronts, the Georgia Boot Men's Logger Black Non-Steel-Toe Work Boot consistently stands out.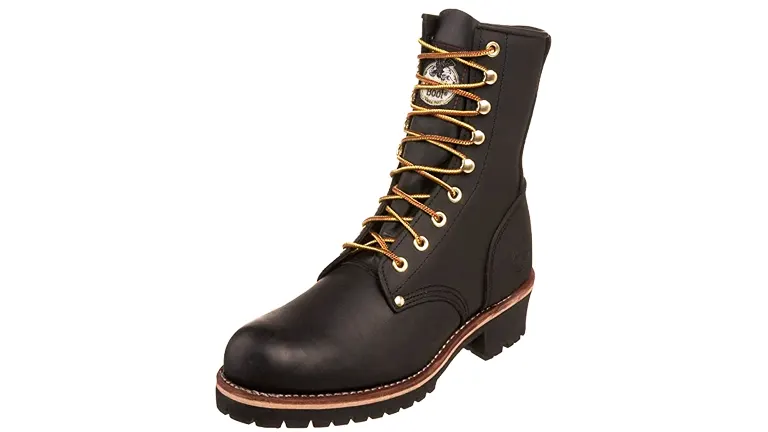 A Workhorse in My Wardrobe
Over the years, I've worn a number of work boots, but my pair of Georgia Boot Men's Logger 8″ boots have become a trusted companion. The solid construction and high-quality materials are immediately apparent from the first time you slip them on. But it's not just about initial impressions. After countless hours on the job, they've proven their durability and comfort in the most demanding conditions.
Comfort and Performance – The Perfect Blend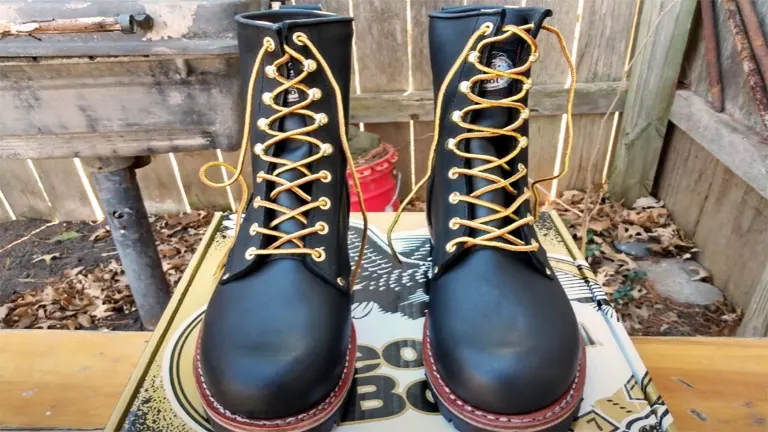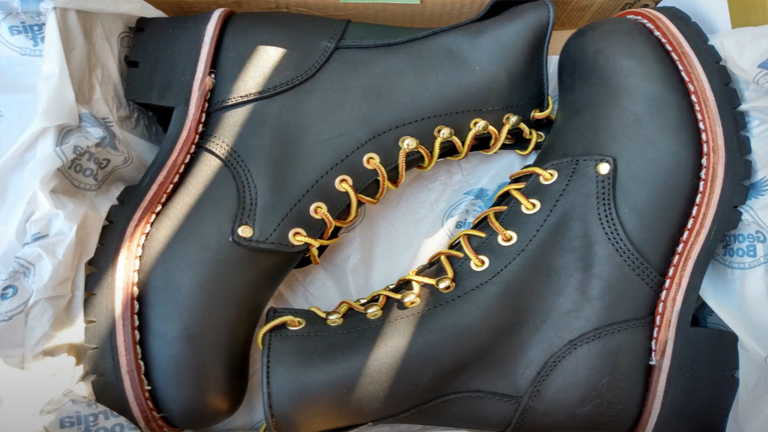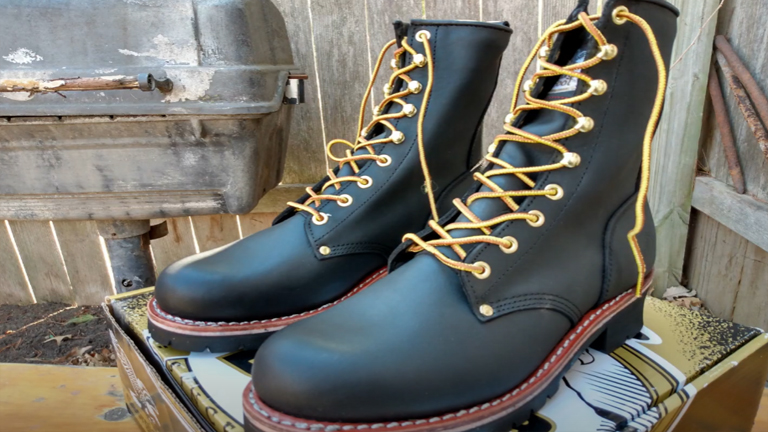 In the realm of work boots, one unique quality that sets the Georgia Boot Men's Logger Boots apart from their rivals is their unbeatable comfort. Crafted with a removable polyurethane orthotic insert, these boots offer a cushioning comfort that gently cradles your foot, while a robust steel shank provides remarkable arch support—making them a delight to wear even during those extended, grueling workdays. But comfort isn't the only thing they offer. They also feature a breathable lining that efficiently wicks away moisture, ensuring your feet remain dry and comfortable.
Moreover, the performance of these boots is something that truly inspires confidence. The boots are engineered with an oil-resistant, rubber lug outsole, a feature that offers excellent traction. Whether I'm negotiating slick, treacherous inclines or traversing unpredictable terrains, these boots have consistently demonstrated an impressive grip, keeping me sure-footed and steady.
Unique Features
Logger-style Design: Logger boots are specifically designed for rugged outdoor work environments, such as logging and forestry. They often feature a distinctive high-top design, typically around 8 inches in height, providing excellent ankle support and protection.
Waterproof or Water-Resistant Properties: Logger boots often incorporate waterproof or water-resistant materials to protect the wearer's feet from moisture and wet conditions. This feature is particularly beneficial for those working in damp or rainy environments.
Goodyear Welt Construction: Many logger boots, including the Georgia Boot Men's Logger 8″ Black Non-Steel-Toe Work Boot, utilize Goodyear Welt construction. This construction method involves stitching the upper part of the boot to the sole, making the boots highly durable, resilient, and easily repairable.
Slip-Resistant Outsole: Safety is a key consideration in work boots, and logger boots commonly feature slip-resistant outsoles. These outsoles are designed with deep treads or lug patterns to provide excellent traction on various terrains, reducing the risk of slips and fall.
Comfort Enhancements: Work boots, including logger boots, often incorporate comfort-enhancing features. These may include cushioned insoles, padded collars and tongues, and moisture-wicking linings. These features aim to provide all-day comfort, reduce fatigue, and keep feet dry and comfortable during long work hours.
Non-Steel Toe Design: The Georgia Boot Men's Logger 8″ Black Non-Steel-Toe Work Boot specifically offers a non-steel toe design, which can be advantageous for individuals working in environments that don't require the additional protection of a steel toe. This design choice can make the boots lighter and more flexible, enhancing overall comfort.
An Eye on Evolution
From my perspective, it's fascinating to observe the evolution of the Georgia Boot Men's Logger Boots. These boots have undergone significant changes over the years, combining the enduring charm and sturdy craftsmanship of their earlier versions with contemporary advancements that elevate both comfort and durability. It's remarkable to see how the newer models have embraced modernity while preserving their rugged aesthetic.
One notable improvement is the inclusion of a covered cushion insole, which has revolutionized the level of comfort provided by these boots. This enhancement ensures that wearers can enjoy a more cushioned and supportive experience, reducing fatigue and allowing for prolonged wear. The incorporation of a padded gusset is another noteworthy addition, providing an extra layer of comfort and snugness around the foot. These modifications have truly elevated the comfort level of the boots, making them even more appealing to those who value both style and functionality.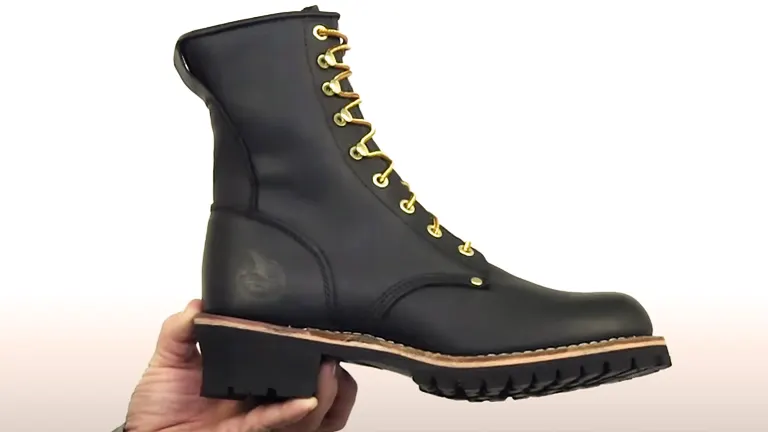 Moreover, the Georgia Boot Men's Logger Boots have managed to enhance their durability without compromising their timeless appeal. The updated construction techniques and materials used in the newer models ensure that these boots can withstand the demands of various rugged environments. They are built to last, allowing wearers to rely on them for extended periods, even in the most challenging conditions.
In summary, the evolution of the Georgia Boot Men's Logger Boots is a testament to the brand's commitment to meeting the evolving needs of its customers. By combining the enduring charm and solid construction of the past with modern features, such as the covered cushion insole and padded gusset, these boots have become even more comfortable and durable. As an observer, it's inspiring to witness how a product can adapt and improve over time, ultimately providing a superior experience to its users.
A Balanced View
Taking a balanced perspective, I believe it's important to acknowledge both the strengths and weaknesses of the Georgia Boot Men's Logger Boots. While these boots have numerous benefits, it's worth noting a minor drawback that some individuals may encounter—the break-in period. From my personal experience, it took me a few days to fully break into the boots and feel completely comfortable wearing them. However, once the break-in period was over, the boots fit perfectly and provided a snug, glove-like feel.
The break-in period is a common occurrence with many types of footwear, especially those constructed with durable materials. During this time, the boots adjust to the shape of your feet, and you become accustomed to their fit and feel. It's understandable that some individuals may find this initial phase slightly uncomfortable or restrictive. However, it's important to note that this is a temporary inconvenience and the boots become significantly more comfortable once the break-in process is complete.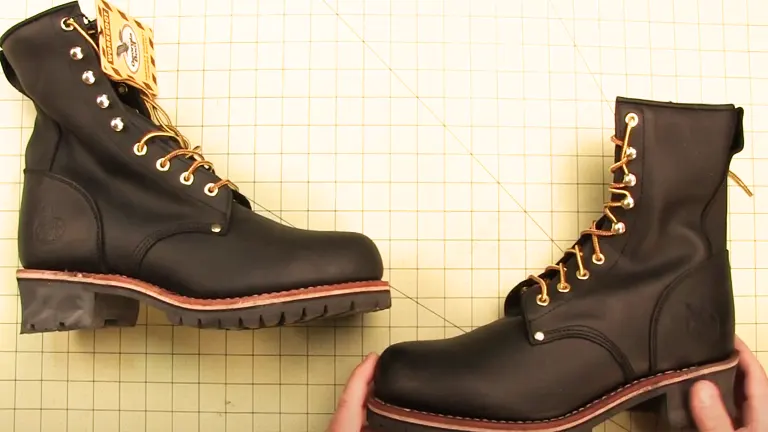 Once the break-in period is over, the Georgia Boot Men's Logger Boots truly shine in terms of fit. The boots conform to the contours of your feet, providing a personalized and secure fit that enhances both comfort and performance. This custom-fit is crucial, especially for individuals who rely on their boots for demanding work or outdoor activities.
While the break-in period may be seen as a minor drawback, it's important to consider it in the larger context of the boots' overall quality and performance. Despite this initial adjustment phase, the Georgia Boot Men's Logger Boots offer a remarkable balance of durability, style, and functionality that make them a worthwhile investment.
In conclusion, it's essential to approach the discussion of the Georgia Boot Men's Logger Boots from a balanced viewpoint. While the break-in period may present a temporary challenge, it is overshadowed by the exceptional fit and comforts the boots provide once they have conformed to the wearer's feet. By understanding and accepting this minor inconvenience, individuals can appreciate the long-term benefits and quality offered by these boots.
The Ideal Fit for
The Georgia Boot Men's Logger Boots are an excellent choice for those who spend a lot of time working outdoors. They're particularly suited to heavy-duty work, where comfort, durability, and safety are paramount.
In a Nutshell
I can confidently state that the Georgia Boot Men's Logger Boots are the ultimate tool when it comes to footwear. These boots encompass everything a craftsman needs – optimal comfort, exceptional durability, and reliable safety. In my expert opinion, investing in these boots is a wise decision for anyone who wants to ensure the utmost protection and comfort for their feet during long work hours.
Comfort is paramount when it comes to work boots, and the Georgia Boot Men's Logger Boots excel in this aspect. The designers have prioritized the wearer's comfort by incorporating features that provide a snug and supportive fit. With these boots on, you can tackle demanding tasks without feeling the strain on your feet. The cushioned insole and thoughtful design ensure that your feet remain comfortable throughout the day, reducing fatigue and allowing you to focus on your work.
Durability is another crucial factor that sets these boots apart. Craftsmen rely on their footwear to withstand the wear and tear of demanding work environments, and the Georgia Boot Men's Logger Boots deliver on this front. These boots are constructed with top-notch materials and employ robust manufacturing techniques. As a result, they can endure the toughest conditions, providing long-lasting performance that can withstand the test of time. With these boots, you can trust that they will hold up even in the harshest work environments.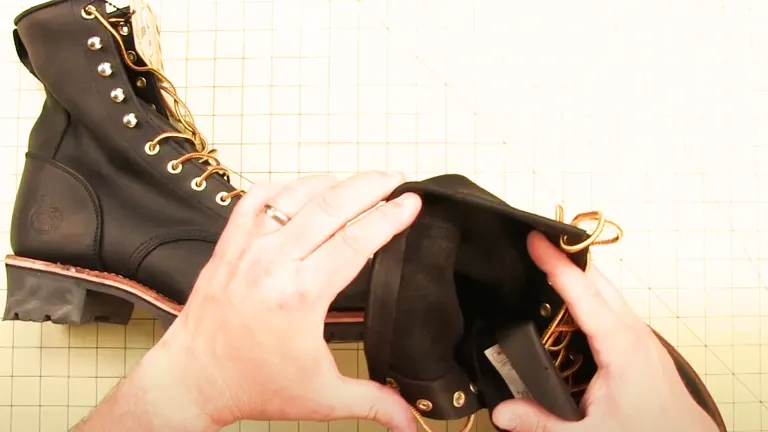 Safety is non-negotiable in the world of craftsmanship, and Georgia Boot Men's Logger Boots prioritize it. These boots are designed with safety features that protect your feet from potential hazards. Whether it's a reinforced toe cap or slip-resistant outsole, these boots have got you covered. You can work with confidence, knowing that your feet are shielded from potential injuries.
To sum it up, I firmly believe that the Georgia Boot Men's Logger Boots are the epitome of the right tool for the job. Their exceptional comfort, durability, and safety features make them a worthwhile investment. When you choose these boots, you're choosing footwear that will keep your feet protected and comfortable, enabling you to focus on your craft and excel in your work.
I've provided a few useful links below for those interested in purchasing or researching further:
Stay safe and comfortable out there, My friends!
Recent Posts