Oregon S62 AdvanceCut 18-Inch Chainsaw Chain: Review [2023]
Hey there!
So, you've stumbled upon my review of the Oregon S62 AdvanceCut 18-Inch Chainsaw Chain. I must say, after using this tool extensively for various tasks, it's become one of my all-time favorites.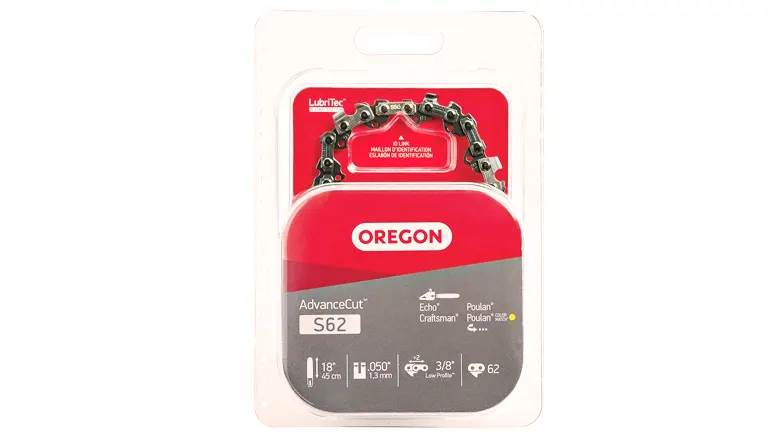 My Personal Experience
The very first time I equipped my chainsaw with the Oregon S62 AdvanceCut Chain, the difference was immediate and undeniable. The moment the engine roared to life, the whole experience felt transformed. This wasn't the temperamental beast I was accustomed to, it was a reliable partner, a precision tool that felt like an extension of my own hands.
I felt a newfound level of control, a connection that made it seem as though the chainsaw and I were working in perfect harmony. It cut through wood with such ease that the task became almost effortless, like slicing through warm butter. The usual struggle I faced, the grueling push and pull, was replaced by a smooth and steady rhythm that felt both comfortable and efficient.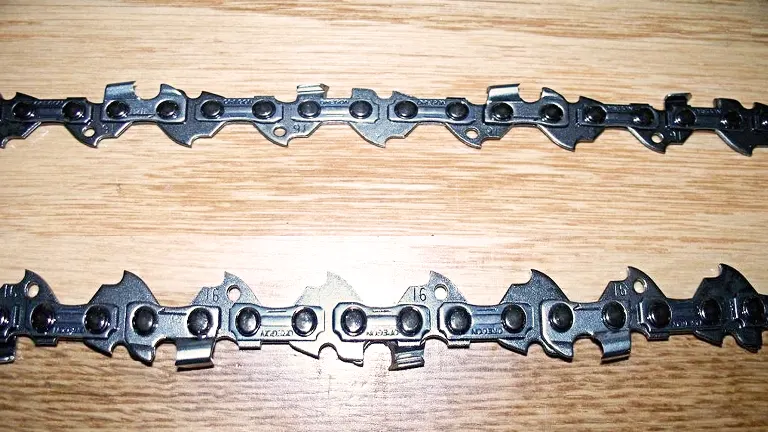 And what really stood out was how the S62 performed consistently well throughout. Whether dealing with a thick, stubborn log or trimming smaller branches, the chain never lost its sharpness or efficiency. It was this consistent performance that turned what used to be a dreaded chore into an almost enjoyable task.
These days, I actually look forward to those moments when I need to use the chainsaw. There's a sort of satisfaction, a sense of accomplishment, that comes with being able to manage these tasks with such ease and efficiency. All thanks to the S62, which has not only revolutionized my work but has also added an unexpected element of joy to it.
Performance? You Bet!
I've had the chance to compare the S62 with a bunch of other chains, and let me tell you – this thing is a beast. It's about 25% quicker than others I've tried, making light work of both hard and softwoods. It felt powerful and efficient, which honestly was a breath of fresh air.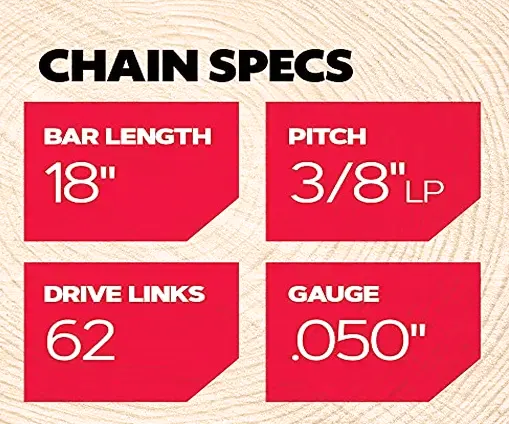 Unique Features
AdvanceCut Technology: This is an exclusive feature of Oregon chains, designed to keep the chain sharp for longer periods. It reduces the downtime spent on sharpening and maximizes your productivity.
Hard-Chromed Cutter Design: The Oregon S62 employs a unique cutter design that is hard-chromed. This results in reduced kickback and offers safer operations compared to many other chains.
Heat-Treated and Hardened Rivets: The rivets on the S62 are heat-treated and hardened, which gives the chain increased toughness and resistance to wear. This enhances the overall lifespan of the chain.
18-Inch Length: The S62 is designed for 18-inch chainsaws, which makes it suitable for a variety of medium-duty tasks around the home or on a worksite. This site is versatile and practical for many users.
Compatibility: One of the standout features of the Oregon S62 is its compatibility with a wide range of chainsaw brands, including Craftsman, Homelite, Poulan, and others. This offers the user flexibility in terms of chainsaw choice.
Low-Vibration Design: The S62 has a low-vibration design that makes for more comfortable use, reducing fatigue and offering better control during operation.
What Makes it Stand Out?
The AdvanceCut technology is the real game-changer here. This isn't just marketing fluff – the chain stays sharp longer than others I've used, and that means less time spent sharpening and more time getting stuff done. Plus, it's got this hard-chromed cutter design that reduces kickback – something I appreciated as someone who values all their fingers.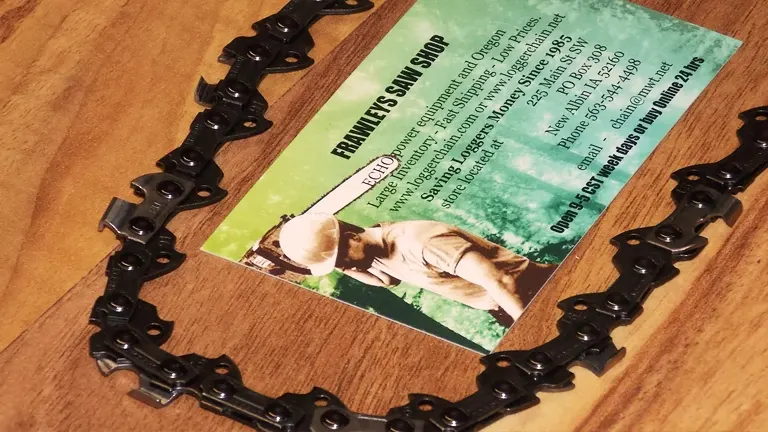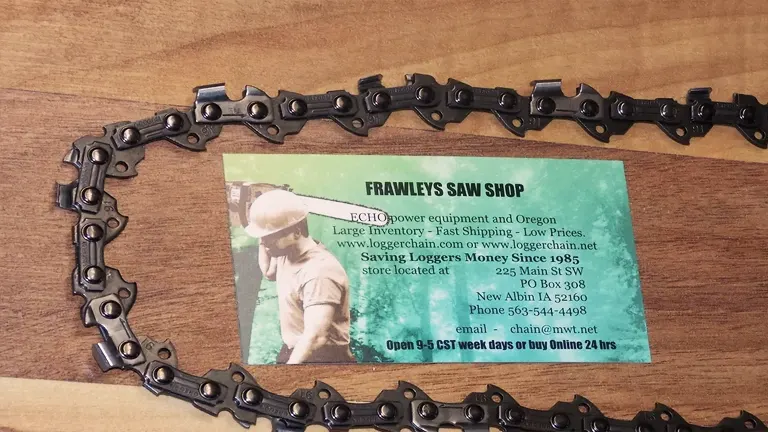 Pros and Cons
Like anything, the S62 has its highs and lows. It's an incredibly versatile chain, perfect for tasks around the house or construction work. But, I'd be lying if I said it was flawless. I noticed it struggled slightly in super cold weather. Not a deal-breaker for me, but worth noting.
Evolution of the Product
Remember the older Oregon S56? Well, the S62 is a big step up. The guys at Oregon really pulled out all the stops on this one. It's faster, sturdier, and safer. It's clear they've been listening to their customers.
Ideal Uses
The S62 really shines when it comes to medium-duty tasks. It's an 18-inch chain, so it's perfect for dealing with fallen trees, getting firewood ready, or helping with light construction work.
Wrapping it Up
So, that's the journey I've had with the Oregon S62 AdvanceCut 18-Inch Chainsaw Chain. It's more than just a piece of equipment to me now – it's a trusty companion that has redefined my woodworking experience. It's dependable, robust, and from my perspective, a solid investment for anyone who values safety and efficiency. It may not be the cheapest option on the market, but in my book, it's worth every single penny for the power and reliability it delivers.
I hope this review gives you a better sense of what to expect from the S62. Remember, everyone's experience is unique, so take it for a spin and see how it works for you. Happy cutting!
Get yours now!!!
Recent Posts