STIHL MS 361 Chainsaw Review – A Reliable and Versatile Performer
Today, I want to share my insights on the Stihl MS 361, a reliable and versatile chainsaw that I've been using for the past three years.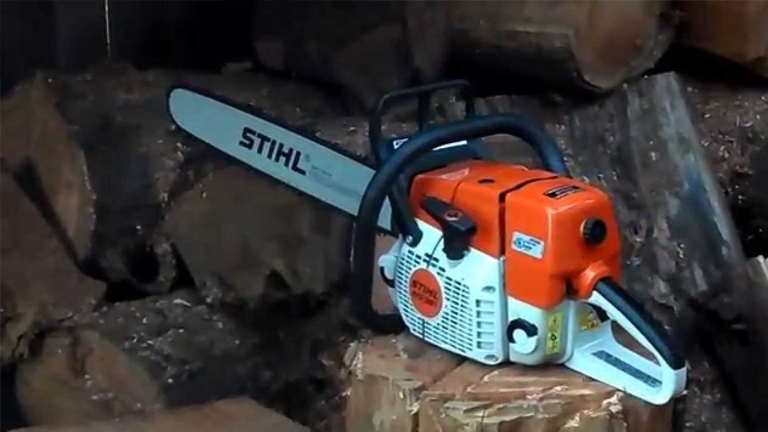 Performance and Power
The Stihl MS 361 is a powerful and efficient chainsaw, boasting a 59cc engine that delivers 4.4 horsepower. This power output makes it an ideal choice for medium to heavy-duty cutting tasks. The MS 361 is well-suited for felling, limbing, and bucking medium-sized trees, as well as firewood processing.
Fuel Efficiency and Emissions
One of the MS 361's most impressive features is its fuel efficiency. Equipped with Stihl's IntelliCarb compensating carburetor, it automatically adjusts the air-fuel ratio to maintain optimal performance, even in changing altitudes and temperatures. This ensures consistent power delivery and increased fuel efficiency. The MS 361 also meets stringent emissions regulations, making it an eco-friendly choice for environmentally conscious users.
Ergonomics and Design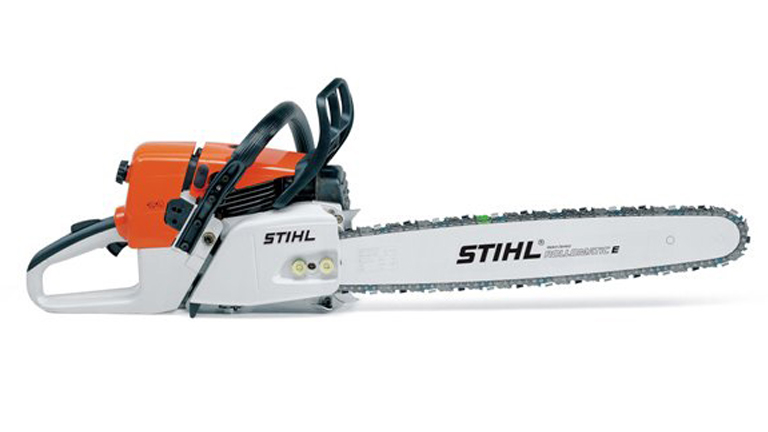 Stihl has prioritized user comfort and ergonomics in the design of the MS 361. The chainsaw features an anti-vibration system that significantly reduces vibrations, leading to less fatigue during extended work sessions. The saw's compact design and relatively low weight (12.3 lbs without bar and chain) make it easy to maneuver, even in tight spaces.
Maintenance and Durability
The MS 361 is designed for easy maintenance and a long service life. Its air filtration system features a pre-separation mechanism that removes larger particles before they reach the main air filter, reducing the need for frequent filter cleanings. Additionally, the side-access chain tensioner makes it simple to adjust the chain tension, ensuring optimal cutting performance and reduced wear.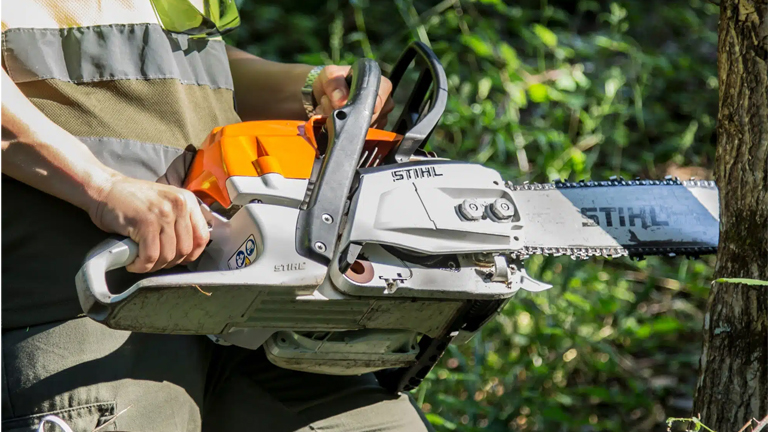 Pros of Stihl MS 361 Chainsaw:
Power: The MS 361 is known for its robust power output, making it suitable for a range of heavy-duty tasks.
Fuel Efficiency: Equipped with a 2-MIX engine, the chainsaw promises lower fuel consumption and reduced emission levels.
Versatility: It can accommodate various bar lengths, making it adaptable to different cutting needs.
Build Quality: Stihl is known for its high-quality materials and construction, ensuring longevity.
Anti-Vibration System: It features an anti-vibration system that reduces operator fatigue.
Cons of Stihl MS 361 Chainsaw:
Weight: Some users find the chainsaw a bit heavy, which can make it challenging to handle during extended use.
Price: The Stihl MS 361 tends to be more expensive than some other chainsaws with similar features.
Availability of Parts: Some users have reported difficulties in finding replacement parts.
Complex Maintenance: Some routine maintenance tasks, like cleaning the air filter or adjusting the carburetor, may require more effort and tools than comparable models.
Starting Difficulty: Some users reported that the saw can be hard to start, especially in colder weather.
Remember that personal experiences with tools can vary widely, and what works well for one user may not for another. Always consider your specific needs and circumstances when choosing a chainsaw.
Comparison and Recommendations
When considering alternatives to the Stihl MS 361, the Husqvarna 460 Rancher and the Echo CS-590 Timber Wolf are both excellent options for similar cutting tasks. The Husqvarna 460 Rancher has a larger engine displacement and slightly more power, while the Echo CS-590 Timber Wolf offers comparable power at a lower price point.
For users who prioritize fuel efficiency and low emissions, the Stihl MS 361 is a top choice. If you need a chainsaw for heavier cutting tasks, consider the Husqvarna 460 Rancher. For those on a budget, the Echo CS-590 Timber Wolf is a great value pick.
Conclusion
In summary, the Stihl MS 361 is a reliable and versatile chainsaw that's perfect for medium to heavy-duty cutting tasks. Its fuel efficiency, low emissions, comfortable ergonomics, and easy maintenance make it a fantastic choice for both professional arborists and homeowners. I highly recommend the MS 361 to anyone in need of a dependable and powerful chainsaw.
Additional Accessories and Tips
To get the most out of your Stihl MS 361, consider investing in a few useful accessories. A protective case or scabbard can help keep your chainsaw in good condition during storage and transport. Additionally, a sharpening kit and extra chains can extend the life of your saw and ensure optimal cutting performance.
When operating any chainsaw, always remember to follow proper safety precautions, such as wearing appropriate personal protective equipment (PPE) like gloves, safety goggles, and ear protection. Regular maintenance, including cleaning the air filter, checking the chain tension, and inspecting the bar, will also contribute to the longevity and performance of your chainsaw.
Recent Posts