Stihl MS 400C Review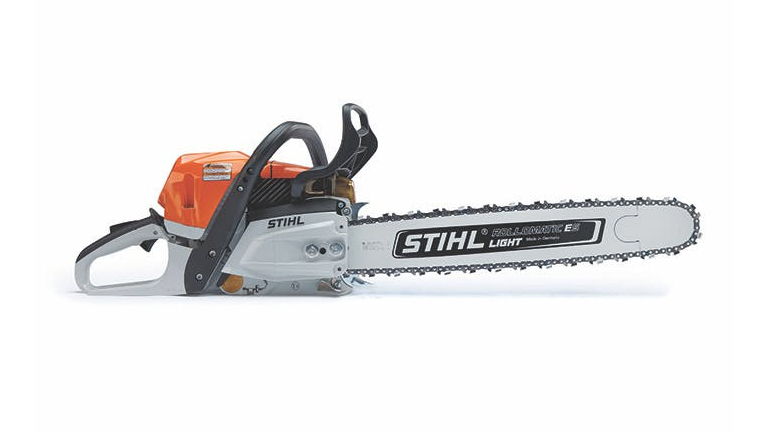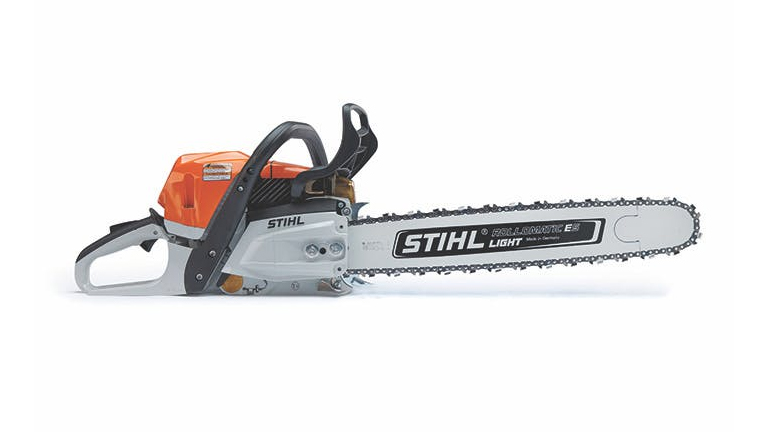 Product Specifications:
Engine Displacement: 66.8 cc
Power Output: Approximately 4.4 kW (5.9 horsepower)
Bar Length: Available in various lengths, commonly 16 to 25 inches (40 to 63 cm)
Weight: Approximately 13.2 pounds (6 kg) without fuel, bar, and chain
Fuel Tank Capacity: Approximately 24.5 fluid ounces (725 ml)
Chain Pitch: 3/8 inch or 0.404 inch
Chain Gauge: 0.050 inches or 0.063 inch
Max Chain Speed: Varies based on bar and chain combination
Oil Tank Capacity: Approximately 10.5 fluid ounces (310 ml)
Vibration Damping: Yes, featuring Stihl's anti-vibration system
Chain Brake: Yes, with an inertia-activated mechanism for safety
Starting System: Stihl Easy2Start™ system for effortless starting
Air Filtration: Stihl HD2 air filter with pre-separation technology for extended filter life
Stihl MS 400 C TEST
Starting from May of this year, we have been conducting rigorous testing on the Stihl MS 400 C with our primary testers. They have been thoroughly examining the chainsaw in a variety of situations, such as thin and dense forests, gardens, windblown areas, and felling both simple and challenging trees. Their comprehensive testing has given us a reliable assessment of the saw's capabilities.
All our test operators have noted that the MS 400 C is a chainsaw that is specifically designed for professional applications and falls within the mid-range category of saws. It is a versatile tool that professionals can depend on for both felling and delimbing tasks. This means that the Stihl MS 400 C is always readily available for use and sees frequent use by its users.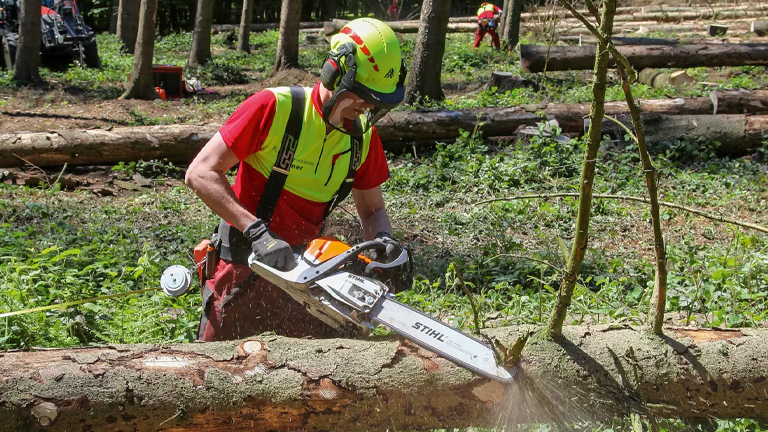 Average sized saw
The Stihl MS 400 C is contending with other prominent players in the mid-size professional chainsaw category, such as the Husqvarna 560 XP and Stihl MS 362. Based on its weight, it's classified as a 60 cc-saw; however, if we were to evaluate it solely on displacement, it would be categorized as a 70 cc-saw due to its 66.8 cc displacement.
MS 400C – Pros and Cons
The Stihl factory in Waiblingen, Germany is renowned for producing meticulously engineered chainsaws that are of exceptional quality. The saw we tested functioned with utmost precision and smoothness. It is easy to start, and once operational, it can effortlessly cut through wood.
When compared to the MS 362, the MS 400 C is 200 grams heavier, but it is also 100 grams lighter than the Husqvarna 560 XP. Initially, the test team was caught off guard as the MS 400 C appeared slightly heavier than the 560 XP. However, it is possible that this perception may have arisen because the Stihl MS 400 C's body is slightly wider than the Husqvarna when viewed from the top.
Upon measurement, the weight difference between the two chainsaws is evident. Once both saws are put to use, the difference in weight becomes even more apparent. While some may believe that the larger form of the Stihl MS 400 C could pose challenges in delimbing tasks, the testing team did not encounter any difficulties in this regard.
Fuel consumption
The amount of fuel the MS 400 C uses is a topic of interest in tests like this. Based on the test results, the MS 400 C appears to consume more fuel than the MS 362 and the Husqvarna 560 XP. However, it also generates more power and wood output per unit of time, so it might not be so bad after all.
According to the KWF tests, at maximum power, the Stihl MS 400 C requires 2.4 liters of fuel per hour and 2.2 liters of fuel per hour at maximum torque. In comparison, the Stihl MS 362 uses 2.3 liters of fuel per hour at maximum power and 1.9 liters of fuel per hour at maximum torque. The Husqvarna 560 XP, on the other hand, uses 2.1 liters of fuel per hour at maximum power and 1.7 liters of fuel per hour at maximum torque.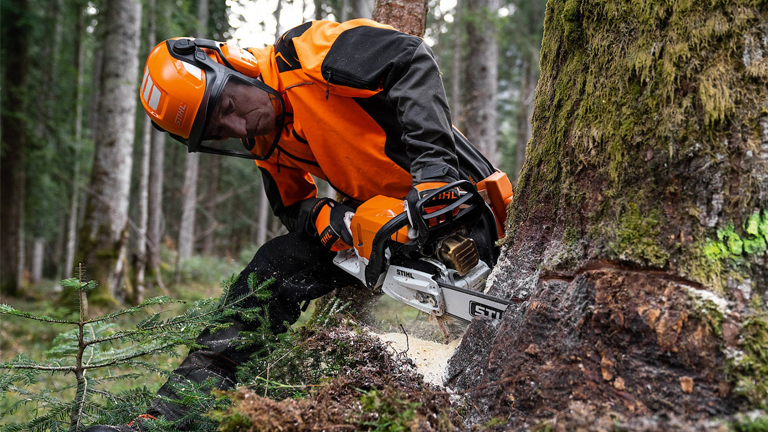 No heated handles
It's regrettable that the MS 400 C lacks an option for heated handles. This feature would have been highly beneficial, especially in colder areas, as heated handles offer comfort during winter months. It's certainly a disadvantage for a chainsaw aimed at professional users.
Unpredictable saw
The MS 400 C exhibits remarkable performance. Its sound isn't as crisp as the MS 462, but in truth, they shouldn't be compared directly. Interestingly, the MS 400 C boasts exceptional torque across the entire spectrum, offering a substantial benefit. It's possible that the magnesium piston plays a role in achieving this outcome?
MS 400C Parts
During the evaluation process, several combinations of chains, sprockets, and saw bars were examined. The results of these experiments can be observed in the accompanying video.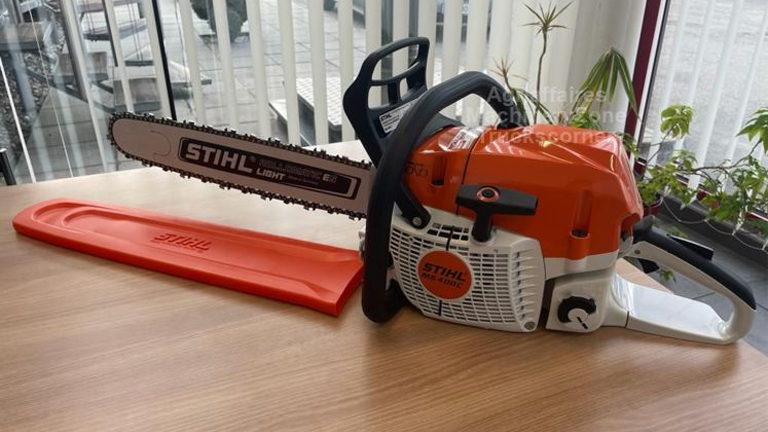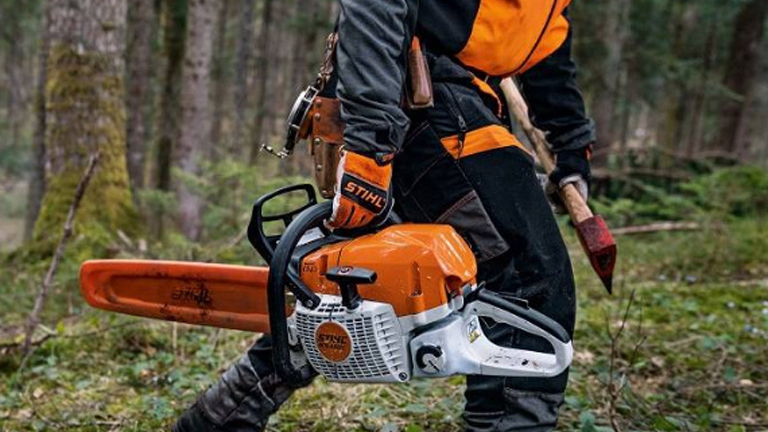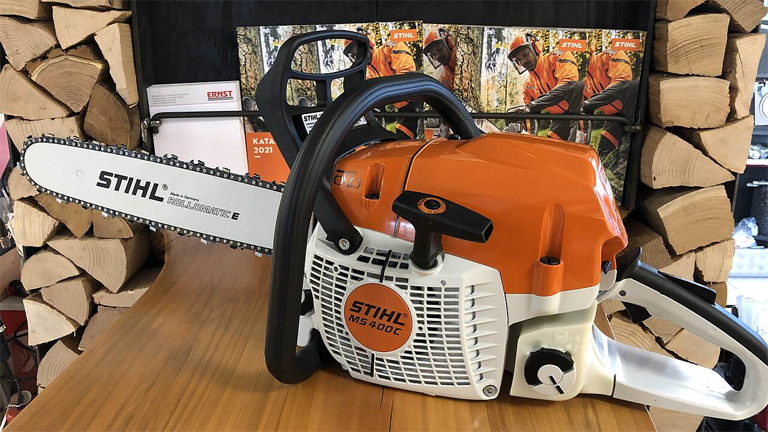 Conclusion of the Stihl MS 400 C
Stihl has once again succeeded in launching an outstanding chainsaw, incorporating innovative features such as the magnesium piston that contributes to the saw's strength and speed.
If you're presently using a Stihl MS 362 or a Husqvarna 560 XP and are in the market for a new chainsaw, the Stihl MS 400 C is definitely worth considering. It's an excellent alternative, particularly with respect to the power-to-weight ratio, despite the absence of heated handles.
Our team anticipates that the MS 400 C will gain popularity among professionals as a versatile all-around saw.
Frequently Asked Questions
When will the STIHL MS 400C be released, and where can I find more information about it?
Users might inquire about the expected release date of the MS 400C and where they can find official announcements and specifications.
What are the key features and improvements of the STIHL MS 400C compared to previous STIHL chainsaw models?
Users may want to know about the new technologies and advancements that the MS 400C offers compared to other existing STIHL chainsaws.
Can the STIHL MS 400C handle specialized cutting tasks or challenging environments?
Users might be interested in knowing if the MS 400C is suitable for specific cutting applications or if it's designed for use in particular environmental conditions.
What are the specific engine specifications, power output, and fuel efficiency of the STIHL MS 400C?
Users may inquire about the engine size, power rating, and fuel consumption of the MS 400C to assess its performance and operating costs.
Is the STIHL MS 400C compatible with any new or proprietary accessories or attachments?
Users might want to know if there are any unique accessories or attachments designed to work specifically with the MS 400C for enhanced functionality.
Can the STIHL MS 400C use alternative fuel mixes or support a more eco-friendly operation?
Users may be interested in the saw's compatibility with alternative fuel options or its environmental impact compared to traditional fuel-powered chainsaws.
How does the STIHL MS 400C compare to other chainsaws in the same power class from different manufacturers?
Users might inquire about the MS 400C's performance and features compared to competing chainsaws in its power category.
Recent Posts