STIHL MS 462 Chainsaw Review
The 70cc chainsaw market is heating up! Both Stihl and Husqvarna have released new chainsaws – the MS 462 for Stihl and the 572XP for Husqvarna. These latest offerings are set to shake up the entire market and may even impact other segments as well. Keep reading for more details.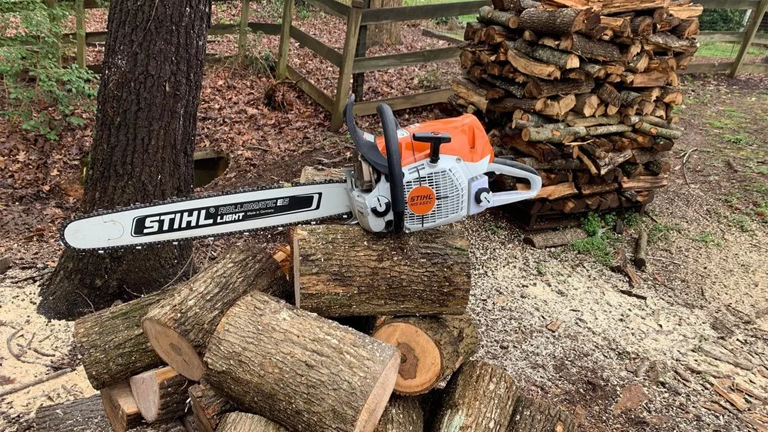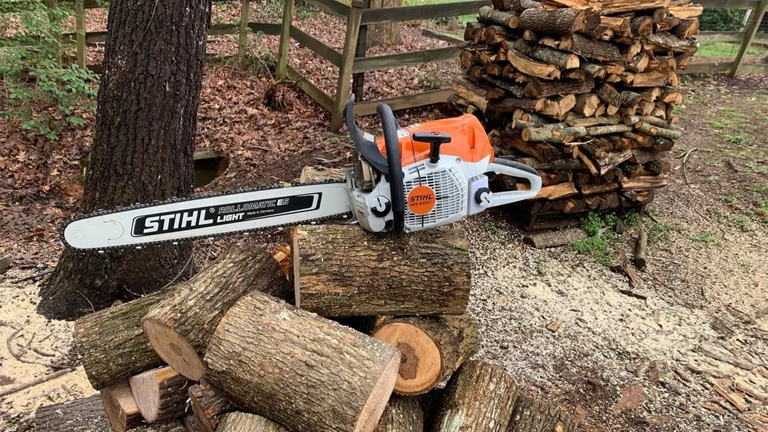 Specifications
Engine: 2-stroke, air-cooled, STIHL 2-MIX
Displacement: 72.2 cc
Power output: 4.4 kW (6.0 hp)
Max. rpm: 13,500
Idle rpm: 2,800
Weight: 6.6 kg (14.6 lbs)
Bar length: 18 to 24 inches
Saw chain: STIHL Oilomatic PM3, 3/8″ pitch
Chain oil capacity: 11.5 oz.
Sound pressure level: 98 dB(A)
Sound power level: 110 dB(A)
Vibration level left/right: 6.1/6.9 m/s²
Additional features:
M-Tronic™ engine management system for optimal fuel efficiency and performance
Ergonomic design for comfortable operation
Low-vibration technology for reduced fatigue
Easy access side chain tensioner for quick and easy chain adjustments
QuickStop Super chain brake for added safety
Toolless filler cap for easy filling of the oil tank
Pre-separation air filtration system for cleaner air and longer engine life
Anti-vibration system for reduced fatigue
Easy start system for quick and easy starting
Long service life and low maintenance requirements
MS 462 Examine
The team had the opportunity to test the new MS 462 chainsaw from Stihl, which they first encountered at the Messe Lucerne event in August. To evaluate its performance, they enlisted the help of chainsaw expert Lars-Erik Larsson, who also tested the Husqvarna 572XP for them. After a run-in period to optimize its performance, the MS 462 exceeded expectations right out of the box and continued to improve with each refuel during the approximately 20 refuels conducted in various forests.
Following the tests, the team spoke with Lars-Erik about his thoughts on the MS 462, which is slated to replace both the MS 441 and MS 461 models. Lars-Erik was thoroughly impressed with the chainsaw, especially its power, and range, despite weighing only slightly more than his 60cc MS 361. He also noted that the chainsaw's balance and low vibration levels made it a joy to use during the testing period.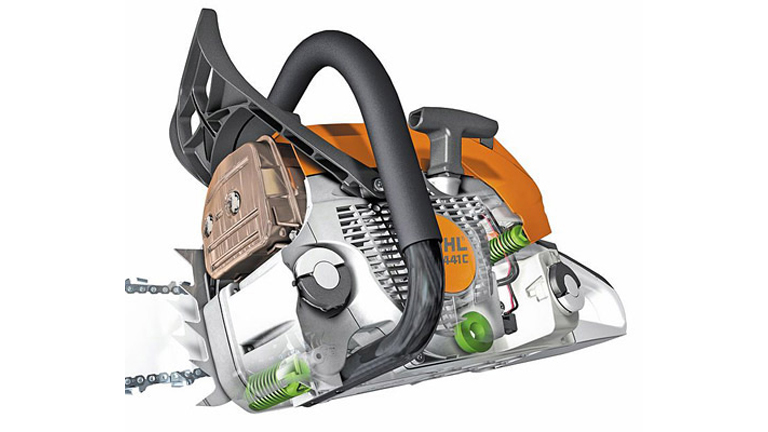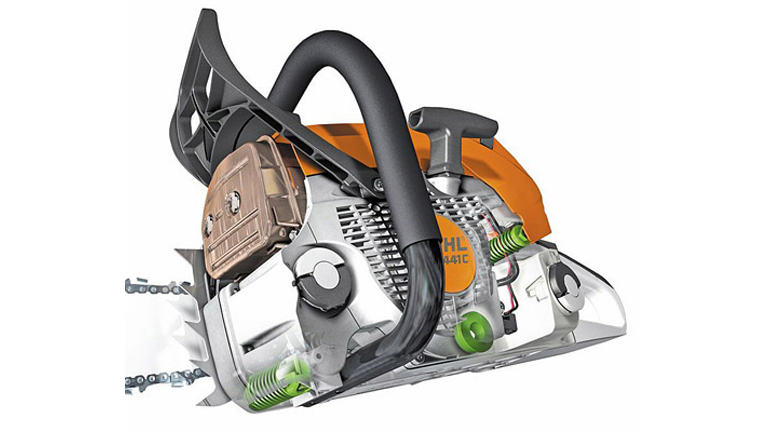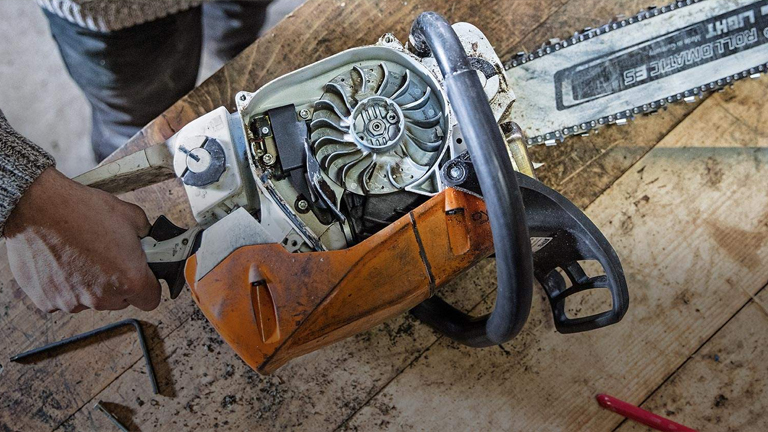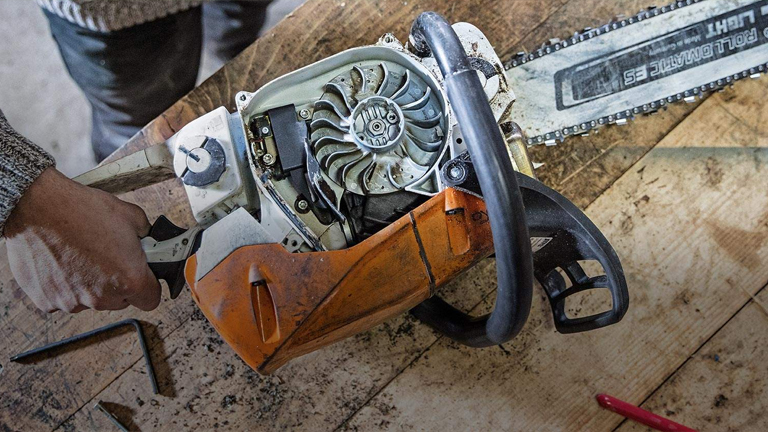 Ms 462 vs. 572XP
In their evaluation of the Stihl MS 462 and Husqvarna 572XP chainsaws, the testing team couldn't help but draw comparisons between the two models. During a discussion with chainsaw expert Lars-Erik Larsson, he noted that both saws had similar power and range, although he found the MS 462 to be lighter and more user-friendly. Meanwhile, the 572XP performed exceptionally well with the new 3/8 chisel saw chain from Husqvarna, known as the C85.
During a cookie-cutting test on an aspen log, the team found that the 572XP equipped with the C85 chain outperformed the MS 462, taking around 2.2 seconds to cut a cookie compared to the MS 462's approximately 3 seconds. It's important to note that the MS 462 was equipped with a 20″ saw bar for the test, while the Husqvarna had an 18″ saw bar, which can affect engine energy consumption. Additionally, the 572XP with the older H42 saw chain took over 4 seconds to cut cookies at its best, highlighting the effectiveness of the new C85 chain.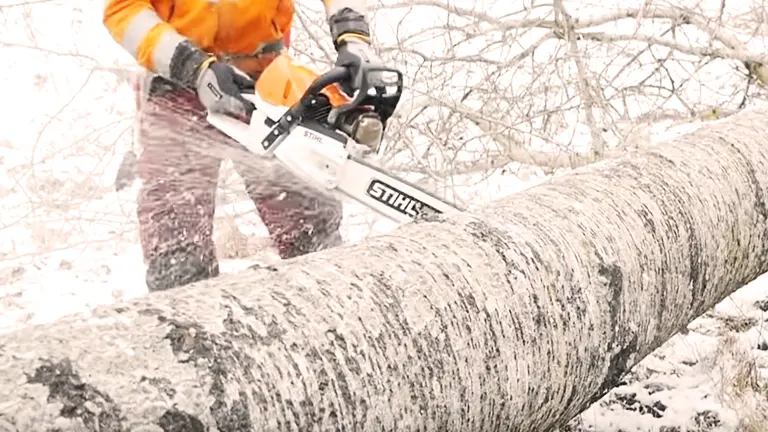 Fuel consumption
While testing the MS 462, Lars-Erik Larsson conducted measurements and found it to be comparable to its rival, the Husqvarna 572XP. However, he did observe that his current 60cc chainsaws appeared to be more fuel-efficient, which was worth noting. Lars-Erik acknowledged that this observation came with a caveat, as new chainsaws in the 70cc segment typically have greater power and faster cutting speeds, which could potentially offset any fuel efficiency gains.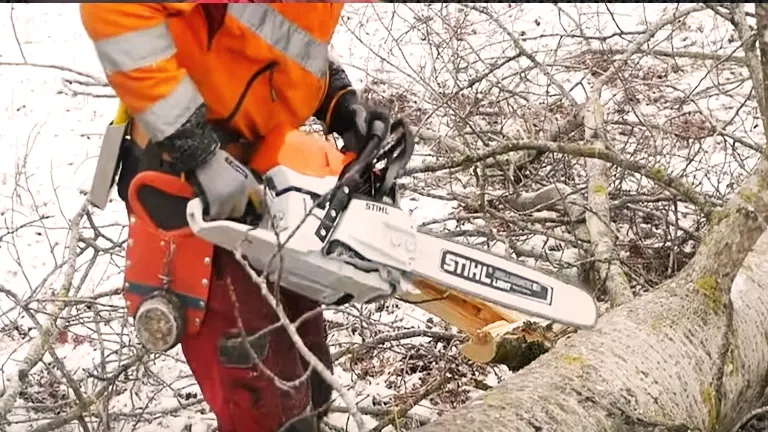 New Era
The introduction of the new chainsaws from Stihl and Husqvarna has generated considerable excitement in the market, as they represent significant advancements in terms of efficiency and power-to-weight ratio. It's anticipated that both the MS 462 and 572XP models will enjoy strong demand from consumers. With the MS 462 weighing just slightly more than the MS 362, it's possible that it could even encroach upon sales in the 60cc segment. However, there may be concerns regarding pricing that could affect sales. What is your opinion on this matter? Share your thoughts in the comments section below.
Frequently Asked Questions
What makes the STIHL MS 462 stand out from other professional chainsaws in the STIHL lineup?
Users might inquire about the unique features or advancements in the MS 462 that differentiate it from other chainsaws offered by STIHL.
Can the STIHL MS 462 handle specialized cutting tasks, such as milling or tree surgery?
Users may want to know about the versatility of the MS 462 and whether it is suitable for tasks beyond standard firewood cutting.
How does the power-to-weight ratio of the STIHL MS 462 compare to other chainsaws in its class?
Users might be interested in understanding how the MS 462's power-to-weight ratio affects its performance and user experience compared to competing models.
Are there any recommended modifications or upgrades for the STIHL MS 462 to optimize its performance?
Users might inquire about any aftermarket modifications or accessories that can enhance the MS 462's cutting performance for specific applications.
Can the STIHL MS 462 handle extended periods of heavy use without overheating or losing power?
Users may want to know about the saw's durability and ability to maintain performance during demanding and continuous cutting tasks.
What is the expected lifespan of the STIHL MS 462 with regular maintenance and proper care?
Users might inquire about the typical lifespan of the chainsaw under standard operating conditions and the importance of regular maintenance.
Does the STIHL MS 462 have any specific features for user comfort and reduced fatigue during extended use?
Users may be interested in any ergonomic design elements or anti-vibration technology that makes the MS 462 more comfortable to operate for prolonged periods.
Recent Posts