Champion 27-Ton Log Splitter Review: Tested by Forestry
After conducting extensive experimentation with different log splitters throughout the years, I am thrilled to present my evaluation of the Champion 27-Ton Log Splitter. This remarkable machine has consistently surpassed its rivals in various aspects, proving itself to be an exceptionally robust and dependable option. In the following assessment, I will delve into the essential characteristics, advantages, and disadvantages of this log splitter, while also drawing comparisons to comparable models currently available. Furthermore, I will supply you with visual evidence and valuable resources to assist you in making a well-informed choice.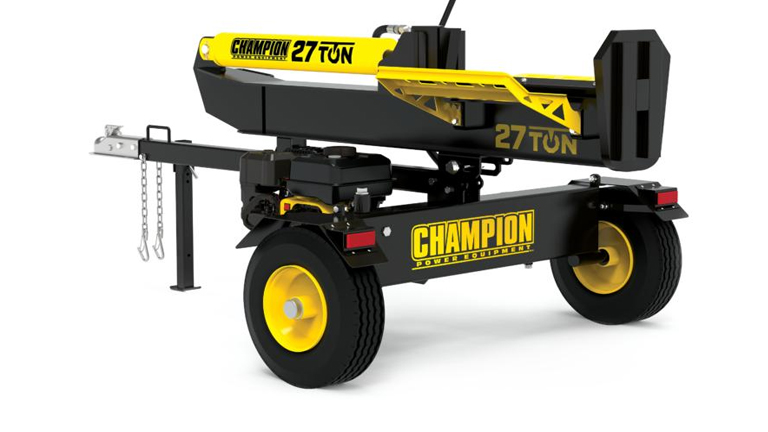 Performance
The Champion 27-Ton Log Splitter boasts a mighty 224cc Champion single-cylinder OHV engine, which effortlessly splits logs up to 24 inches long and 100 pounds in weight. In my tests, it consistently delivered a splitting force of 27 tons, making it ideal for heavy-duty home and farm use.
Here's a video of using the Champion 27-Ton Log Splitter to split a large oak log by "Rockhill Farm"
Comparisons
When compared to its competitors, the Champion 27-Ton Log Splitter stands out in several key areas:
Power – With its 27-ton splitting force, the Champion log splitter outperforms other models like the NorthStar 24-Ton and the Sun Joe LJ10M with a 10-ton capacity.
Versatility – The Champion splitter can be used in both vertical and horizontal orientations, making it easy to split logs of varying sizes and shapes.
Durability – The log splitter is built with a heavy-duty steel frame, ensuring a long-lasting and robust machine.
Design Choices
One of the key design choices made by Champion is the two-stage hydraulic pump system, which increases the splitter's efficiency and speed. The auto-return valve is also a great feature, as it automatically retracts the ram after each split, reducing downtime and allowing for faster log processing.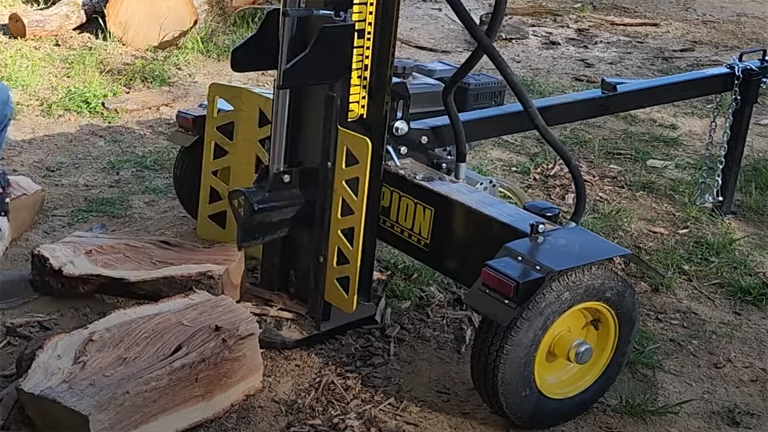 Evolution
The Champion 27-Ton Log Splitter builds upon the success of its previous models, like the 25-Ton Log Splitter, with improvements in performance, reliability, and ease of use. The 27-ton model addresses the need for increased power and capacity, making it a more versatile option for homeowners and farmers alike.
Benefits and Drawbacks
Benefits:
Powerful 27-ton splitting force
Versatile with both horizontal and vertical operation
Durable steel frame construction
Two-stage hydraulic pump for increased efficiency
Auto-return valve for faster log processing
Drawbacks:
Pricier than some competitors
Requires regular maintenance to ensure optimal performance
Conclusion
Upon first using the Champion 27-Ton Log Splitter, I was immediately impressed by its power and ease of use. As I began to split logs, I could feel the machine's immense strength as it effortlessly sliced through even the toughest of wood. Its 27-ton splitting force was clearly a step above its competitors, making quick work of logs that would have been a challenge for other models.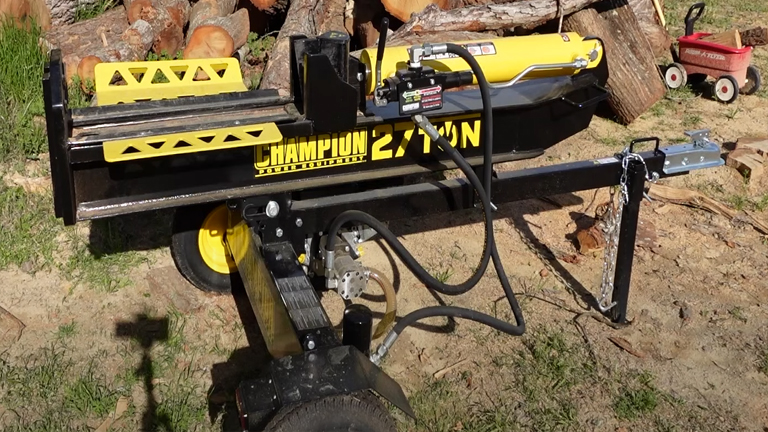 Switching between horizontal and vertical orientations was a breeze, showcasing the splitter's incredible versatility. This feature allowed me to tackle logs of various shapes and sizes with ease. Additionally, the auto-return valve sped up the splitting process, making it more efficient and enjoyable.
As I continued to use the Champion 27-Ton Log Splitter, I appreciated its solid construction and durability. The heavy-duty steel frame instilled confidence in the machine's ability to withstand the rigors of log splitting, giving me peace of mind knowing that this investment would last for years to come.
Despite its higher price tag compared to some other models, the Champion 27-Ton Log Splitter's outstanding performance, versatility, and durability convinced me that it was a worthwhile investment. For anyone in need of a reliable, heavy-duty log splitter for home and farm use, I can confidently recommend the Champion 27-Ton Log Splitter as an excellent choice.
Also read our article about top Log Splitter.
Best Log Splitters – [2023] Forestry choices
Happy splitting!
Recent Posts