Wood-Mizer LT15 WIDE Portable Sawmill Review: A High-Capacity, Reliable, and User-Friendly Choice
I recently had the opportunity to test out the LT15WIDE Portable Sawmill, and I have to say, it's an impressive piece of equipment. This sawmill is designed to meet the needs of both hobbyists and professionals alike, and I'm excited to share my experience with you.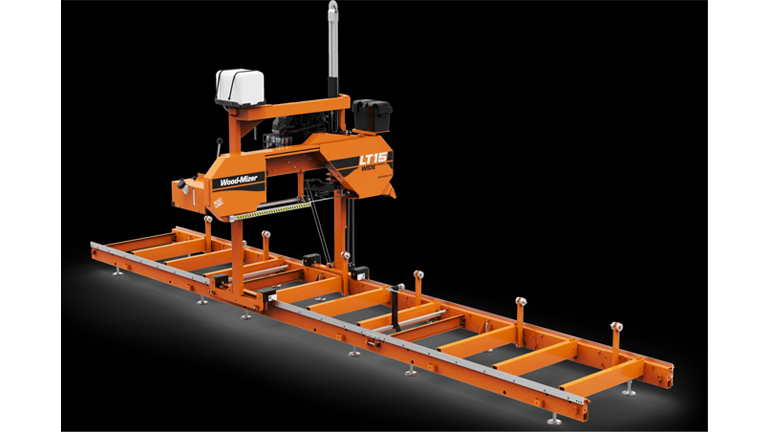 Performance and Cutting Capacity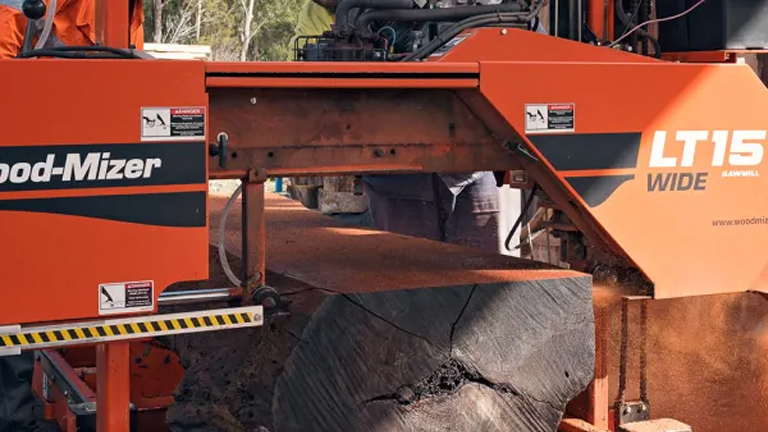 One of the first things that caught my attention was the sawmill's cutting capacity. With a 36-inch maximum log diameter and a 34-inch maximum width of cut, the LT15WIDE easily handled larger logs than other portable sawmills I've used in the past. This wide cutting capacity made it perfect for a variety of projects, from custom furniture to timber frame construction.
In terms of performance, I found the LT15WIDE to be incredibly efficient. Its quick saw head up/down and two quick-set log clamps significantly reduced the time it took to set up and process logs. The six steel adjustable side supports also provided stability during cutting, ensuring consistent and high-quality lumber.
Reliable Gas, Diesel, or Electric Sawmill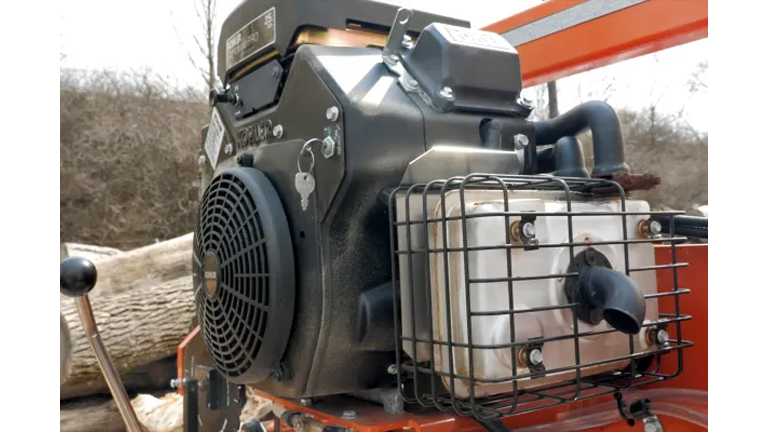 The LT15WIDE is available with gas, diesel, or electric-powered engines, making it suitable for different users and their preferences. I tested the gasoline-powered version and was impressed by the power and efficiency it offered. However, if you're looking for an eco-friendly option, the electric sawmill could be a great choice, while the diesel engine provides durability and high torque output.
Gas: Gasoline engines are typically more affordable and offer a higher power-to-weight ratio, which can result in faster cutting speeds. They are also widely available, making it easy to find fuel for your sawmill.
Diesel: Diesel engines are known for their durability, fuel efficiency, and high torque output. They tend to have a longer lifespan compared to gasoline engines and can handle demanding cutting tasks with ease. However, they are generally more expensive upfront.
Electric: Electric sawmills are an eco-friendly option that produces less noise and air pollution. They are also low maintenance, as there is no need for oil changes or other engine-related servicing. However, electric sawmills require a reliable power source, which can be a limitation in remote locations.
Power Options
The LT15WIDE offers gas, diesel, and electric power options, making it suitable for a wide range of users and preferences. This flexibility allows you to choose the best power source for your specific needs, whether it's for environmental considerations, cost-effectiveness, or overall performance.
What sets it aside
What sets LT15WIDE apart from its competitors is the attention to detail and user-friendly features. The adjustable blade guide arm ensures precise and smooth cuts by supporting the blade as it moves through the log. The blade engages system allows for easy control of the blade, reducing wear and increasing safety.
Ease of Use and Setup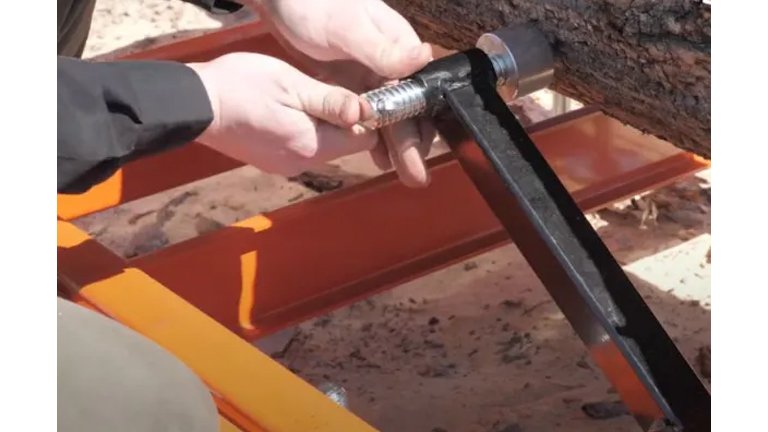 The quick saw head up/down feature and the two quick-set log clamps make it easy to adjust the sawmill to handle different log sizes, while the six steel adjustable side supports provide additional stability during cutting. The adjustable bed leveling feet ensure a stable, level working surface, which is essential for producing accurate cuts.
Benefits and Drawbacks:
One of the drawbacks I noticed was the assembly process, which could be time-consuming for first-time users. However, with clear instructions and a bit of patience, it's manageable. The optional GO Trailer is a great addition for those looking to transport their sawmill easily between job sites.
Assembly and Shipping
The LT15WIDE is designed for easy shipping and assembly, allowing you to get up and running quickly. The optional GO Trailer offers an additional level of portability, making it easier to transport the sawmill to various job sites or storage locations.
Comparable Options
The Wood-Mizer LT15 and the Norwood LumberPro HD36 are two other portable sawmills to consider. While they both offer excellent performance and features, the LT15WIDE's wider cutting capacity sets it apart.
In conclusion
The LT15WIDE Portable Sawmill offers an impressive set of features, power options, and cutting capacity, making it a top choice for both hobbyists and professionals. The ease of use, assembly, and optional trailer makes it an even more attractive option for those looking for a reliable, high-capacity sawmill.